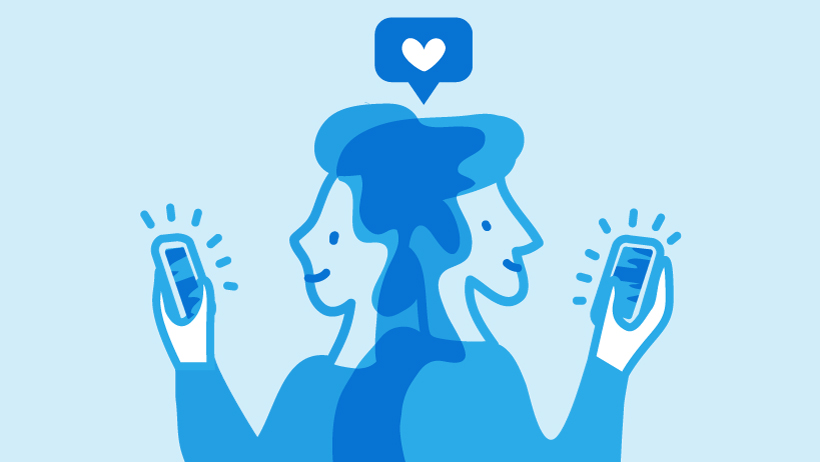 Are you interested in a specific dating niche, but you just can't seem to find the right category on the most common dating sites?
Do you ever feel frustrated by shady sites with fake profiles?
Don't you wish there was a way to find a niche dating site, compare options, and weed out all the bad sites, without having to waste your time and money?
Welcome to the hottest corner of the internet, where romance is always in the air. With TheDatingCatalog, you won't be wasting your time – you can go over reviews of dozens of pre-selected dating websites specializing in unique niches and find exactly what you need.
Our Mission
The mission of TDC is to help visitors to find the best dating site or app that suits their needs and get to know a complete list of functional online dating sites and apps.
We want to give you the best dating platforms on the net, as we are fully dedicated to satisfying every visitor's deepest desires, wants, and needs.
Bondage? It's on.
You're experimenting with your sexuality and want to make love to the same sex? Absolutely, there's plenty of gay and lesbian dating sites for you to choose from.
Maybe you're looking for someone who shares your traditional values and religious beliefs? No worries, we have christian, jewish, and senior dating sites.
For those who are looking for something new and exotic, we have a selection of interacial sites, cougar sites, and BBW dating sites. Anything from casual sex to more involved trasditional raltionships that may lead somewhere in the future, you'll find it all on TDC.
With our selection of sites and apps, there's no stigma, there's no prejudice, as all the people on these sites want the same thing as you. We just want to give you numerous options when it comes to good online dating platforms that give real results, with high hopes that every visitor will find exactly what they are looking for.
TDC just wanted to collect all the good dating websites and apps on the web into one website, so that people can easily find the right online community, and hopefully a great partner, without being scammed or wasting their time.
Getting Started is Easy
With TDC, it's easy to get started – you can choose from our list of dating sites and apps that will allow you to fulfill your needs and desires, and be on your way within minutes.
TheDatingCatalog is your go-to blog where you can find and read reviews of various dating sites and apps, without having to give out any information or waste your hard-earned money.
Our visitors can get to know various niche dating sites and apps, including general dating, senior, gay, lesbian, Christian, interracial, BBW, cougar, jewish etc. without registering an account.
Find the best dating site or app that suits your needs at TheDatingCatalog.
Different Desires Require Different Solutions
TDC has thought about everyone. We know that there are different sites and apps for online dating out there, but we want to bring it all together in one place.
This way, you won't don't have to spend too much of your time surfing the net, looking for dating sites that will get you nowhere.
With our selection of online dating sites and apps, your success is guaranteed.
Perhaps the biggest reason why we want to bring all these websites together in one place is that we are fully aware that different people have different needs.
Even though we're all about variety, from romance and classic dating, to casual encounters and living in the moment with a complete stranger for one night.
The Selection of Sites and Apps
You might have crossed paths with a person you really liked but didn't get a chance to talk to. Well, TDC can make it happen. We have reviews of tons of unique online dating sites just for that.
Our selection of dating sites will allow you to get in touch with the kind of people you see in the street, at the grocery store, at nightclubs, or even at church. With TDC, anything is possible, and a lot can happen if you really want it to.
Now, the gay population is on the rise, so we are also creating one of the biggest social networks for queer, trans, bi, lesbian, and gay men.
If this is your sexual preference, we will provide a carefully picked selection of gay online dating platforms, with thousands of users near you who are ready to hook up or start dating.
Remember, TDC is here to make your wishes come true, so feel free to explore our selection of sites until you find exactly what you're looking for and start the hunt for that special someone that will bring you joy and fulfil your fantasies.
If you're a woman and you are into women, you don't have to worry, as we've taken care of that too. We have some excellent platforms that connect lesbians from across the country and even from across the world.
Join Our Community
Let's be clear about one thing. TDC is more than just an ordinary search engine for online dating sites and apps. TheDatingCatalog is meant to offer people a sense of community, anonymity, and most importantly, safety.
People can come here not only to find everything they need to know about online dating platforms, but to make friends with other like-minded people and find out useful things about online dating, the hookup culture, finding the right person for you, and so much more.
This is a way of life right here, so TDC is a tool, a vessel that you can use to sail the waters of that culture and explore every corner of it to discover new, interesting, and exciting things.
With a bit of adventurous spirit, you can turn a simple online date into a fantasy-come-true. All you need is some good will and a healthy dose of imagination – nature will take care of the rest.
Feel Free to Explore Your Fantasies Without Limitations
TDC also offers a wide range of options, and that's exactly why we say it's much more than just a list of online dating websites. We have something that most basic review sites don't have, and with us, things will feel just right.
More importantly, we don't put any limitations on our visitors. Go through our selection of the best dating sites and apps, check out the most popular catalogs, and you will most certainly find something that you like. We have the most popular online dating sites on our list, but we also have those that are not as well-known, as we wanted to bring a wider range of interesting options to our visitors.
For example, a lot of online dating sites aren't into kinky sex, gay people, or bondage, and so on. Well, TDC understands that some people really enjoy this lifestyle, so we offer an endless amount of options for any kind of personal preference when it comes to dating and sex.
If you want to find an alternative bondage community of kinky members that love hooking up online, for relationships, sex dates, bondage fetishes, and BDSM hot action, TDC will provide the hottest selection of kinky online dating sites and apps that will allow you to find a kinky date, bondage playmate or a BDSM partner.
It's all about experiencing something new and interesting. Sometimes, people need a break from their everyday lives, and finding a like-minded partner has never been easier.
All You Need in One Place
Most online dating sites and apps only offer a couple of options and are mostly aimed at only a few different things, but TDC wants you to find whatever you like and get a sneak preview of as many dating sites as you want, without having to waste time and money looking for that perfect dating platform.
We're all about making your dreams come true. We want you to start living your deepest sexual fantasies once again and to find that special someone to share your passion with, no matter how specific your tastes are.
TDC is the most useful tool that will get you access to certain communities, help you find people you like, and allow you to experience different things, judgment-free. We want you to think of TDC when you think of a relationship, casual sex, or anything like that.
Your Privacy and Safety Are Guaranteed
TheDatingCatalog is all about providing wide versatility and variety when it comes to online dating sites and apps. That's why we can safely say that our selection of sites and apps is reliable, trustworthy, and most importantly, safe.
We care about our visitors, and we protect their privacy and safety, as we know that most people who are into such online activities care greatly about keeping their true identities hidden.
That's why we guarantee that with TDC, your personal information and true identity will be safe and protected. We want our visitors to have an adventure of their lives without any worries and concerns.
On the other hand, TDC is also a place where people can find out how to hook up with a female or male online, everything they didn't know about STDs, online dating, casual sex, one night stands, kinky sex, and so much more.
Plenty of Opportunities
There's one more thing about TDC – it's also aimed at important people who can't afford to risk their reputations by going outside publicly and doing whatever it is they want to do. That's why we put our focus on dating sites and apps that protect privacy and anonymity.
It's because we fully understand the position that most of these people put themselves in to find partners and live out their fantasies. After all, we are all only human, and we have needs, wants, and desires.
Welcome to the virtual world of TheDatingCatalog, where finding a dating site that can make all your wishes come true and let you have the time of your life is as simple as a few clicks.
We can promise you one thing, though.
After you give us a shot, you will come back for more without any doubt. Don't worry, as TDC will be waiting patiently. We create opportunities, but you're the one who needs to make them happen.