10 Ways to Ensure Safety While Dating During COVID-19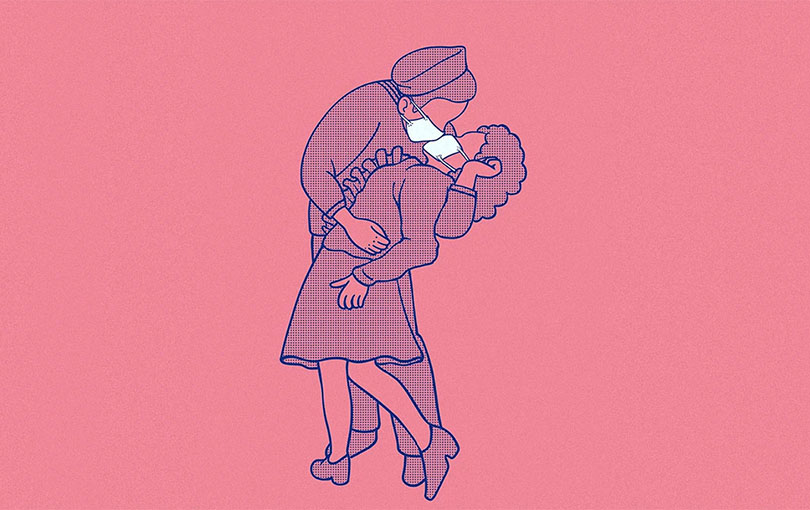 As all governments across the world are limiting social interactions to prevent the Coronavirus from spreading, people who want to date are running out of options. Yes, we are going through tough times, but not everything is bad.
There are still ways you can date safely despite the COVID-19 pandemic. It's not the end of the world, even though this situation has to be taken seriously. Simply because you can't go out to a crowded restaurant doesn't mean you can't date.
In this post, we are going to offer you some advice on how you can spice things up until the pandemic has passed when you can return to your normal routine.
1) Use Online Dating Sites
"Welcome to virtual dating!"
If you never used online dating sites to find a date, this is the perfect opportunity to try it out. There are a lot of online dating sites, and they've come a long way since they first appeared. At first, they weren't that well-established; however, online dating is a totally viable option today.
In fact, millions of people around the world use dating sites and apps, even outside of this global pandemic. Here are some of the most popular dating sites or apps at the moment:
Tinder
Plenty of Fish
eHarmony
Hinge
OkCupid
Bumble
Clover
What's even better about online dating platforms today is the fact that they offer many different types of dating. In the past, options were limited, and you just had to take your chances and hopefully find a person that wants similar things as you do.
Today, these dating platforms often cater to different kinds of people. For example, there are a lot of dating sites for serious relationships, affair dating, sugar dating, gay hookup platforms, kinky dating, and much more.
No matter what you're into, you can find it online. While the virus is still going strong, you can use the time to meet people on dating sites and get to know them. You will have enough time to find someone you like and meet once it's safe to go out.
2) Don't Meet Up In Person (at least not yet)
"Don't put yourself and others in danger!"
No matter how much you are missing each other or how badly you want to meet someone, don't do it. It's simply not safe to do it. We understand that it's difficult to control yourself, especially when you have a lot of feelings for someone.
A lot of people are willing to risk it, but this isn't the time to be irrational. You might both feel fine and without any symptoms of the virus. However, many things can go wrong if you meet. First of all, you might be carrying the virus even though there's nothing wrong with you.
You might infect the other person and then hate yourself forever. This goes both ways. Meeting up is simply irresponsible, and you might put yourself and others in danger. On the other hand, you could get together somewhere at a safe distance, but this could be pretty weird, especially if you are just getting to know each other.
3) Go Out on a Video Chat Date
"Time to get creative!"
Believe it or not, a lot of people that have long-distance relationships or simply get separated often have video chat dates. Everyone has Skype today, and you can simply agree to have one there. If not, a lot of online dating sites also offer video chat so you can keep the whole thing there.
Simply put, there are many options to choose from. Now the main issue here is how to set it up? You can simply do a video call and see where it goes. On the other hand, you can try and make it special. Both of you can decorate your rooms to be romantic to set up the mood.
On the other hand, you can also cook together and have dinner online. Everyone likes food, and it can be a good conversation starter. A live conversation is always an excellent option to meet someone and see what they are about, even if it's online.
Video chatting is a good option for both people who are in a relationship already or simply would like to meet someone new. With the right person, you will forget about the virus altogether and simply enjoy your date even through a screen.
4) Try Sexting
"Get your dirty on from afar!"
If you haven't tried sexting, then you don't know how exciting it can be. Of course, it's as good as actually having sex, but it has its charms. Fantasy and imagination can go a long way, and this is what makes sexting so hot. You can start with flirty sexting on the phone and go to full video chats.
It can be a good way to be intimate and share an experience. You can get to know each other's sexual desires, bodies, and "turn-ons." But don't force it. When you start flirting, see where it goes. Talk dirty, share pictures, nudes, and things will get heated up.
A lot of people sext very often even when they aren't in quarantines. It's a good way to let all that sexual energy out when you're not together. At the same time, you will feel like you've shared an intimate moment with a person you like and not masturbate to some random porn.
Sexting can build up the sexual tension between you two, and when you finally get the chance to spend some time together, you can expect really hot sex.
5) Play an Online Game Together
"It's all fun and games!"
Dating from a distance means finding as many ways as possible to share moments. If you both like games, then why not enjoy them together? Luckily, there are a lot of online games you can play instantly.
Play co-op games and pass levels together, kill monsters, face other players and teams, or play against each other and see who is better. Video games are one of the best ways to help pass the time during the quarantine. If you play them together, you will feel closer to each other and establish a greater connection.
After all, you can't talk all the time; it's simply unnatural. Instead of forcing it, you can do something else like play games. This is also a good opportunity to see how your (potential) partner reacts in different scenarios.
6) Watch a Movie at The Same Time
"Remote movie date? Hell yeah!"
Going to see a movie together is a cliché, but it's one of the best date ideas. At the same time, it's also one of the most favorite activities for couples. Everyone likes watching movies. It's also a good way to relax with another person while not being together.
Learn about each other's taste in movies and find a movie that you will both potentially like. Then set a time when you will both watch the movie. This is an excellent opportunity to get to know each other a bit better and watch something "together."
After watching the movie, you will have another topic to talk about, share your thoughts, rate the film, and maybe even decide on another one. However, try to go outside of your comfort zone and watch something you might not watch on your own.
Show your partner that you want to learn about them and what they like. Share different perspectives and cherish each other's taste. Chances are you will watch movies while you are quarantined, so why not make it a shared experience?
7) Make Plans for the Future
"Turn your anticipation into something great!"
Since everyone is quarantined and you can't get near each other, you might put a lot of pressure on your first meet after the pandemic. Where will you meet? What will you do together? What will it be like? Will it be the same in person as online?
These are just some of the questions that might go through your head. Instead of dwelling on these thoughts, you can take the initiative. Don't leave anything to chance and plan as many activities as you can for the future.
I'm not saying you should talk about things like marriage or anything, but just activities that you both like can have fun doing together. You don't have to obsess about these things as they can naturally pop up during the conversation.
Since you're both spending time at home, you will probably talk about the things you are missing the most from the outside world and what you will do first when it's safe to go out. When you find something you both can't wait to do, turn it into a date.
8) Read to Each Other
"It's time to bring back the romance olds-school style!"
In case you both like reading books then you won't find this boring at all. Reading books to each other is one of the most intimate and meaningful things you could do. If you are bored at home and you don't know what to do, you can sit back and listen to your partner reading something romantic to you.
Pick something that you might both like and take turns. Switch between chapters and discuss the book, share your thoughts, and see how everything unfolds. Reading together can be fun and romantic even if you've never done this before.
9) Send Each Other Gifts
"Gifts are always important!"
Even though Corona has taken away many things, it can't stop you from sending gifts. A gift can be a good way to show someone your affection, win them over, or even be naughty. In most places, the delivery services are still working, and you can use one of those to send the gift directly to the desired address.
On the other hand, if you and your partner/crush live in the same place, you can put the gift somewhere outside and tell him or her that it will be waiting there. Be creative and choose a location that means a lot to you both and make it special.
No matter what you send each other, flowers, lingerie, sweets, or anything else, make sure to disinfect it with some cleaning product. A good gift can show how much you care for someone and how you understand them.
You will have to figure out what your special someone might like. Once you've done that, look for a gift that is both memorable and practical. This is how it will have the most value possible. Gifts are an important part of a relationship, and you should make the most of them.
10) Share Video Reports of Your Activities
"Sharing is caring!"
One of the best ways to keep things fresh is to keep in touch very often. Luckily, with so many messaging services and video options, you can instantly share live videos of what you are doing. No matter if you are exercising, working, eating, or simply lying on the couch, you can share what you are doing.
This will keep the connection going between you two, and you will become a part of each other's everyday life. Yes, even though you aren't actually spending time together. We are going through tough times, but luckily, we have technology that will make the whole thing more bearable.
Learn more about each other by sending video reports often. If you are already a couple, this will make you feel close to each other, and if you just started dating, it's an excellent way to learn about your habits, interests, and overall character.
Summary
In the end, remember to keep your distance and avoid meeting until it's not safe to go out. All of these tips can help you pass the time more efficiently and feel like you aren't missing out on anything. Just consider the fact that a lot of people can maintain long-distance relationships with these methods.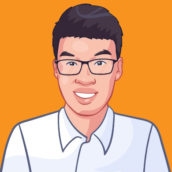 TDC
TheDatingcatalog is all about helping people who want to find a date, love, a relationship, or just a simple hook up, by pointing them in the right direction. With so many sites and apps at your disposal, meeting the right people for your exact needs will be a walk in the park. It will give you the best and most trustworthy recommendations available when it comes to dating sites and apps that might just be right up your ally.