Top 10 Best Online Dating Sites In 2021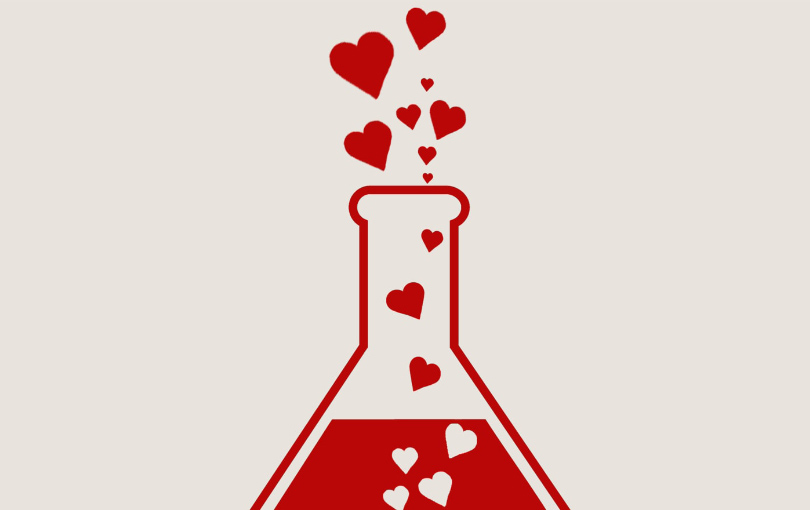 If you've been active in the dating world in the last 10 years or so, chances are you've heard about or encountered various dating sites. Since the start of the 2000s, we've seen different parts of our lives move into the online world, and dating is no different.
At first, there was a large stigma surrounding online dating and many people were reluctant to try it out. Some were afraid to do it while others thought that it was fake and couldn't possibly work. However, today, this stigma is gone, and there are many people using dating sites to meet new people, hook up, or find their love.
This is why there are more and more dating sites and dating apps out there. However, this also means that not all of them are good and you might just end up wasting your time if you're on the wrong one. So, we decided to make this list of top 10 dating sites in 2019 and help you pick the one that's right for you.
1. Match.com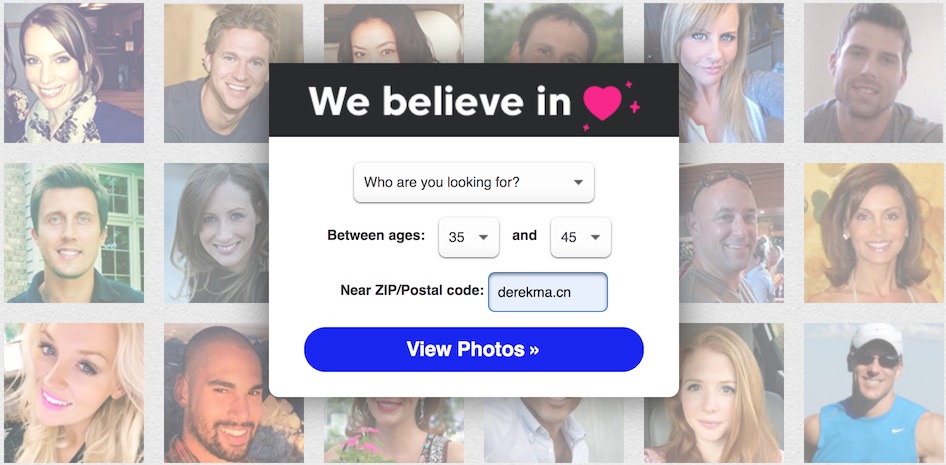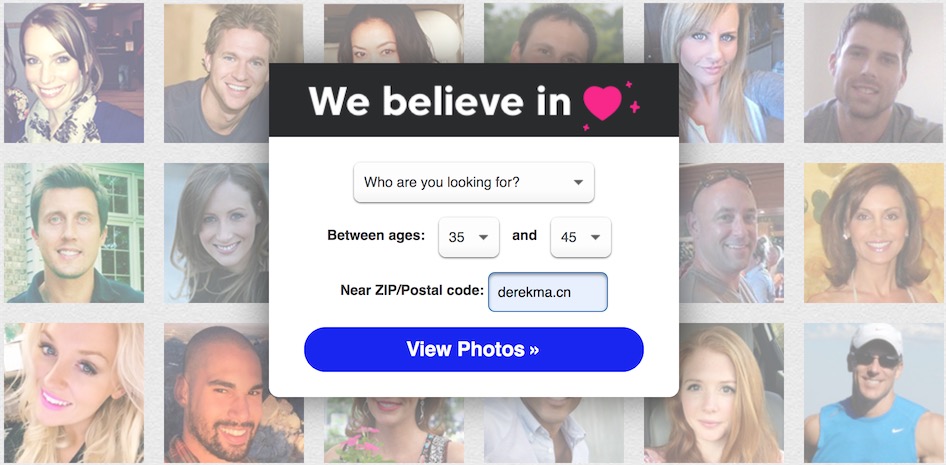 Match.com is one of the leading dating sites. It's has a lot of users and there are many reasons why. This platform has the right balance of members and features designed to help users establish great connections. Many people often assume that Match is designed for serious relationships only, but it actually isn't.
Everyone can find what they are looking for. If you are interested in hookups, dating, or you are serious about getting married, you can find people on Match that have similar interests. Even though Match is a very old platform, it is updated frequently and its algorithm is one of the best in the industry.
One Of The Best Dating Sites
Match.com really is one of the leading platforms in the dating industry. It comes with many different features that help you find the right match. Most features you can find on other sites have been pioneered on Match.
Pricing
Match.com comes with a free version but, similarly to other dating sites, you will have better luck if you get your paid subscription.
3-month subscription: $26.99 per month
6-month subscription: $24.99 per month
12-month subscription: $20.99 per month
2. POF.com (Plenty of Fish)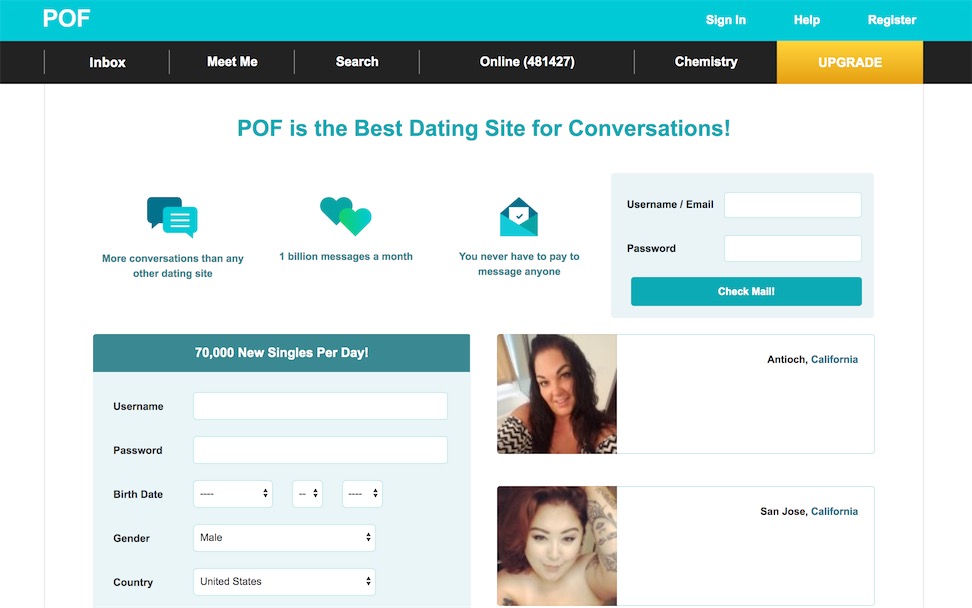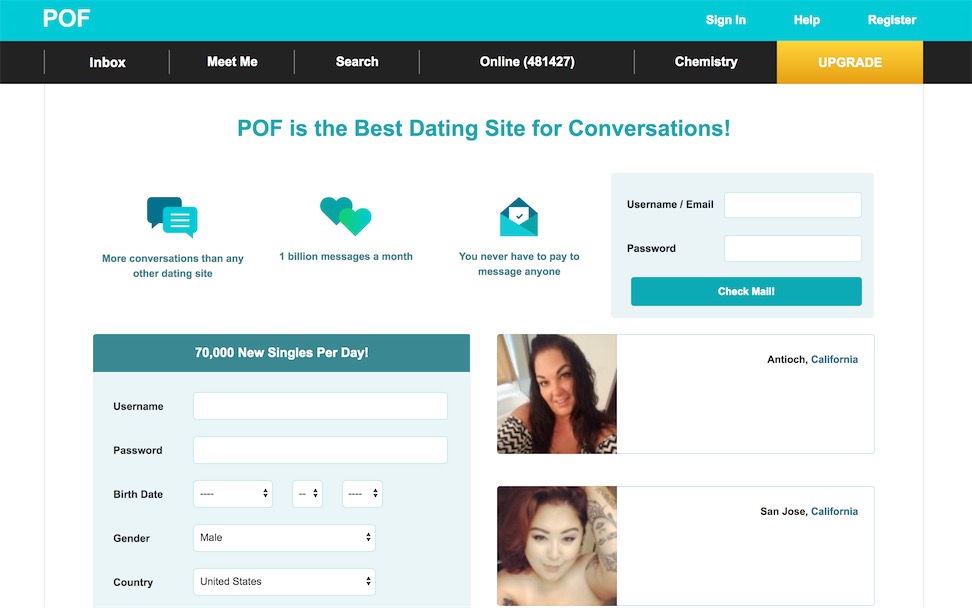 If you are looking for a super affordable option where you can find dates online, POF is the place for you. POF is has a lot of daily users (over 4 million) and around 60k new weekly users. The site claims that their users exchange over a billion messages each month and it's more of a conservative community with slightly older users.
After signing up, new users take a quiz which helps the site determine their "relationship needs" and help them match with people who they might like. Simply put, it helps the site determine what you expect from your love life and finds similar profiles that fit into the same criteria.
Google Home Messaging Feature
One of the things that make POF stand out from the pack is that the site has a feature through which users can message each other using Google Home.
Pricing
POF can be used entirely for free. However, if you are willing to pay and you like their services, you can get an upgrade that gives you advantages:
2-month subscription: $19.35 per month
4-month-subscription: $12.75 per month
8-month subscription: $9.99 per month
3. OkCupid.com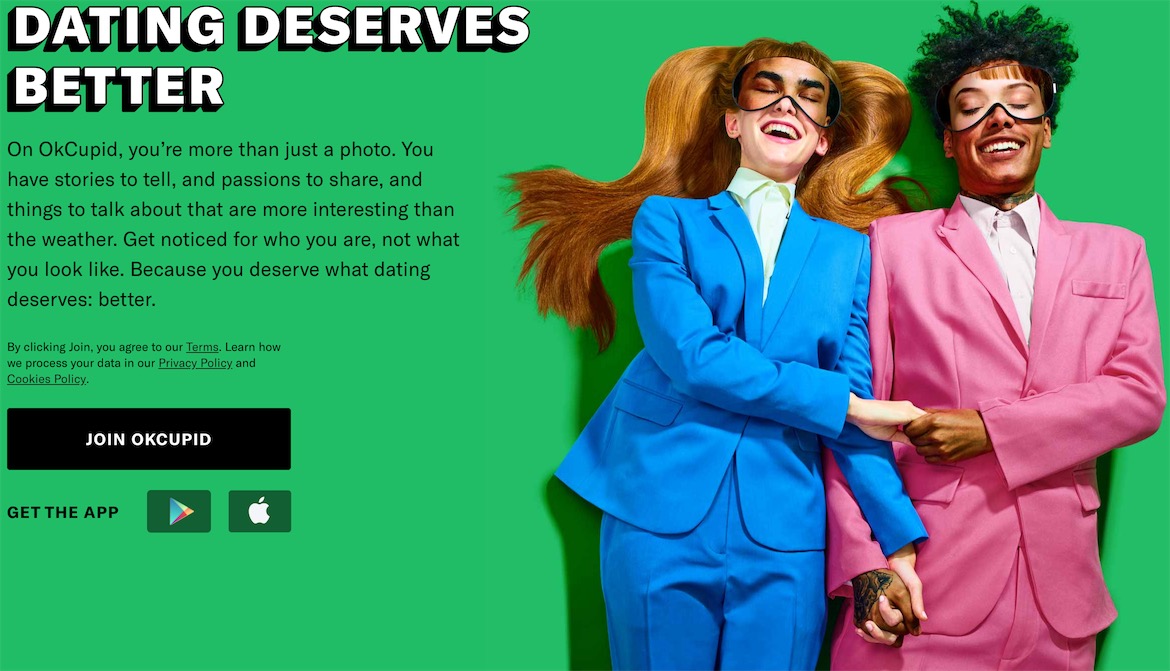 OkCupid has helped millions of people find a date online. It comes both as a desktop version and as an app which currently has around 1 million downloads each week. OkCupid uses a heuristic approach with formulas and algorithms.
This is probably one of the most math-based dating sites out there designed to help users find matching profiles faster. Each profile has a visible percentage rating that helps you see whether you might be a match.
Designed For Both Introverts and Extroverts
OkCupid allows everyone to be themselves. No matter if you are looking for a long-term relationship, a hookup, or you want to pretend you're married, nobody will judge you. Everything goes on OkCupid just as long as you are not disrespectful or offensive.
This platform allows users to add their photo, share stories, interests, passions, and basically anything else you really like. It's up to users to find people with whom they want to interact.
Pricing
OkCupid offers a free basic account which is a completely viable option and you can connect with people right from the get-go. However, with the A-List paid option, you can get more premium features including better search options, see who is reading your messages, find people who like you, and get rid of ads.
1-month subscription: $9.95 per month
3-month subsctiption: $7.95 per month
6-month subscription: $4.95 per month
4. Zoosk.com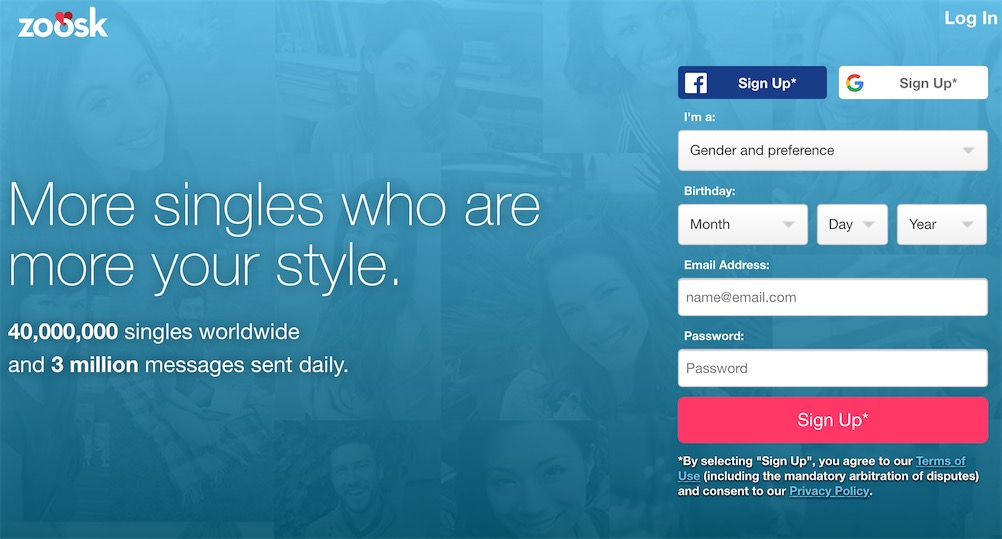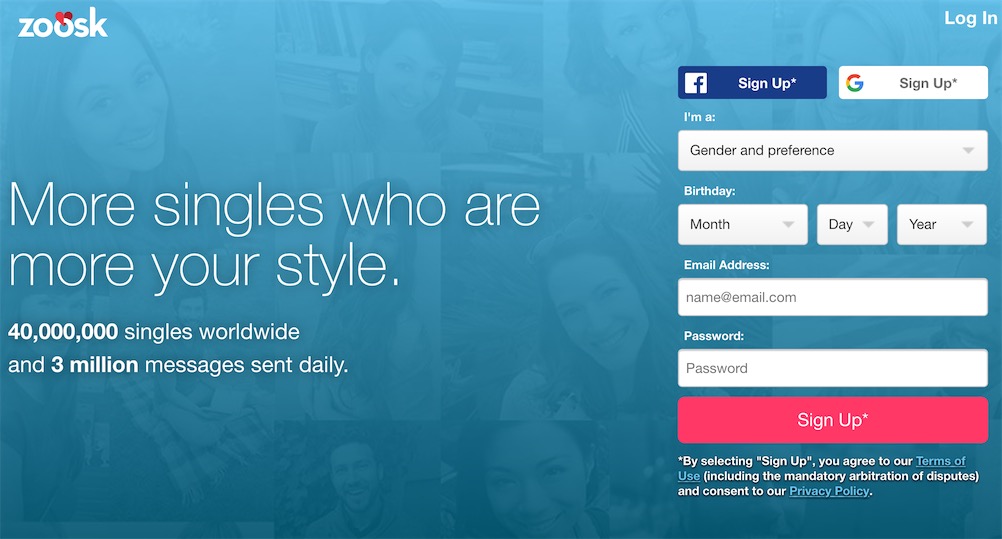 Zoosk is a platform for people looking to get into committed relationships but at the same time are open to different kinds of people. At first, Zoosk was a Facebook app released in 2007 but, over time, it grew into a large site with over 35 million users coming from many countries all around the world.
Intelligent Algorithm
Unlike many other sites that ask their users about their dating preferences, Zoosk simply lets users do their thing and matches people based on their activity. For example, if you are chatting with someone, Zoosk's algorithm will memorize this and give you suggestions similar to that profile.
The algorithm memorizes your behavior and draws valuable conclusions. Even though there are dating sites working on similar principles, Zoosk's algorithm has proven to be very accurate.
Pricing
Users can sign up to Zoosk for free but, in order to interact with other people, they need to pay for a subscription. The platform also has Zoosk coins that can be purchased and used as currency.
1-month subscription: $29.95 per month
3-month subscription: $19.98 per month
6-month subscription: $12.40 per month
5. Flirt.com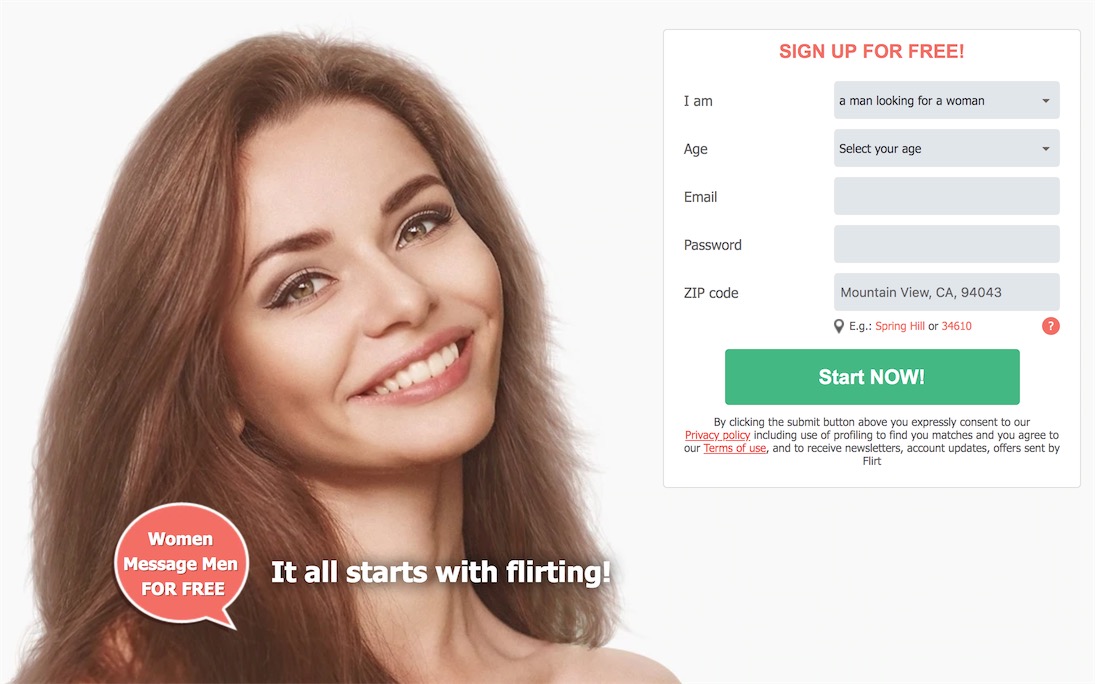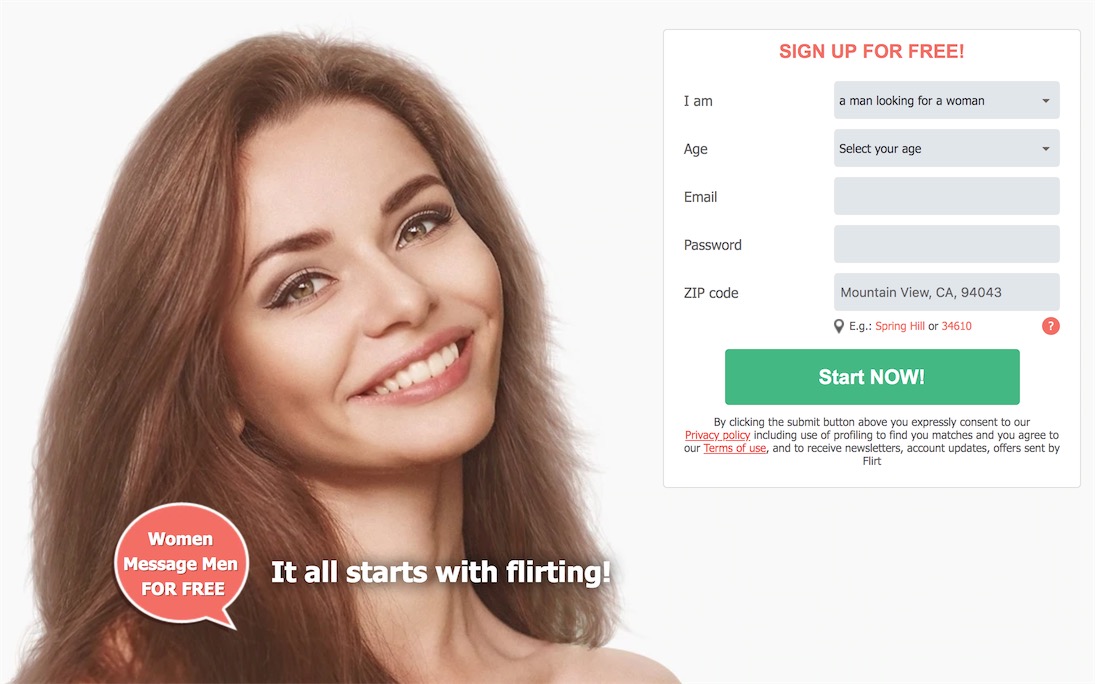 Since 2009, when it was launched, Flirt was able to gain over one million users. Flirt is all about their users and they like to keep a steady number of them. The goal of the site is to try and provide the best possible experience on their platform. This is why Flirt offers a Satisfaction Guarantee through which users can ask for a refund if they are able to prove that they didn't have an enjoyable time while on the site.
Designed For a Younger Community
Flirt is predominantly used by millennials and people ages 20 to 35. There are a lot of users from all around the world. It has a diverse community with people interested in many different things. However, there are occasional fake profiles but they are quite obvious.
Pricing
Flirt has a free option which doesn't limit you in any significant way and many people use it successfully. However, there is a premium membership option that gives better support and better insights.
1-month subscription: $27.30 per month
3-month subscription: $15.30 per month
6-month subscription: $12.27 per month
6. eHarmony.com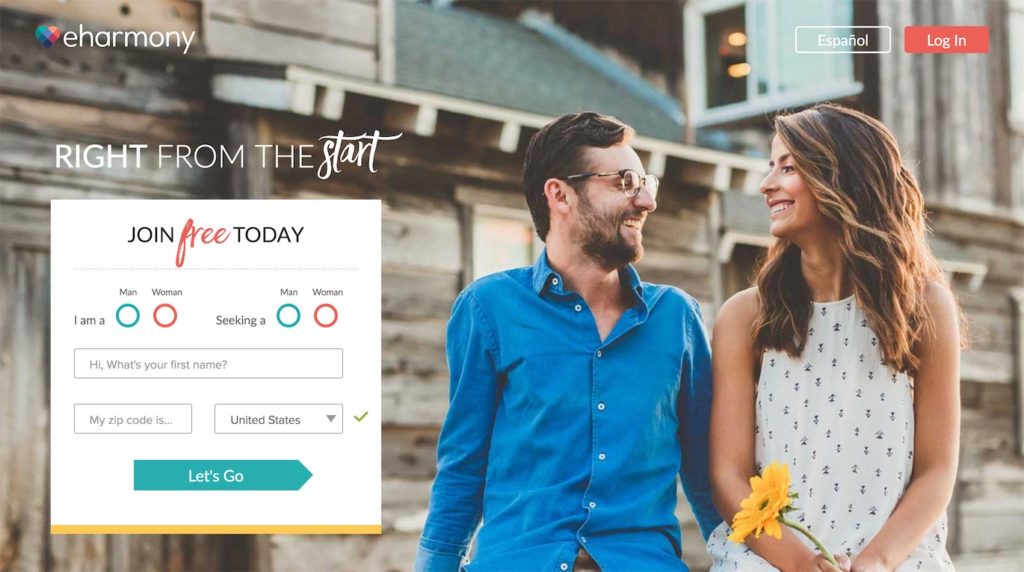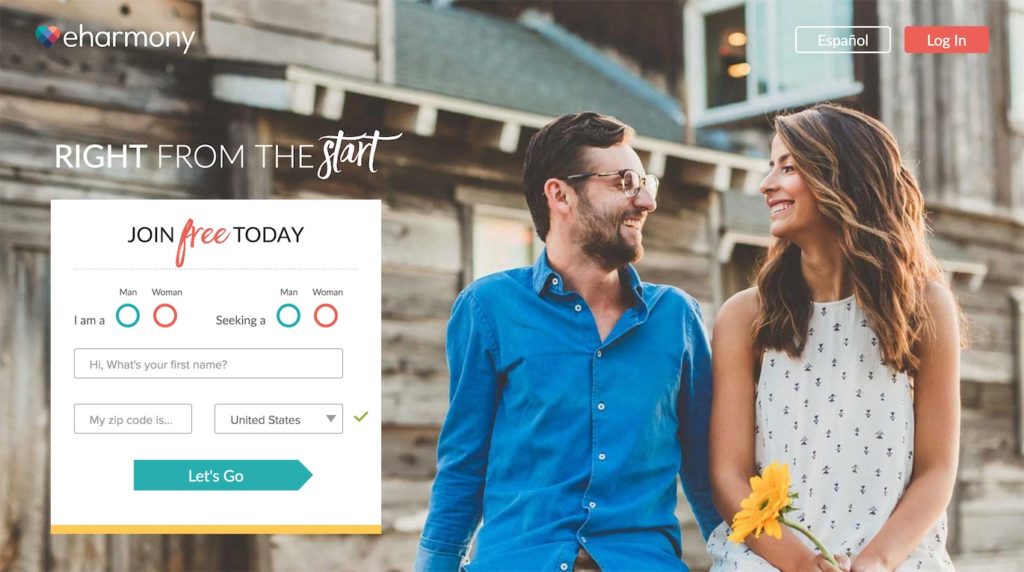 eHarmony is a dating platform focused on more serious people who are looking for long-term relationships and marriage. It's not that LGBTQ-friendly and mostly straight people use it.
Nevertheless, more than 50 million people use eHarmony and supposedly it has directly helped from 4% of all current marriages in the US.
eHarmony is not for those looking to fool around. When signing up, users get to answer a long and extensive questionnaire which helps them find compatible matches. The site looks very serious with profiles looking like career resumes with attention to details. The main focus is on personalities and interests; this is what serious people are looking for.
Pricing
Similarly to Zoosk, eHarmony allows users to create their accounts, set up their profiles, and answer a questionnaire for free. However, contacting other people requires a paid membership.
3-month subscription: $54.95 per month
6-month subscription: $36.95 per month
12-month subscription: $22.85 per month
7. FriendFinder.com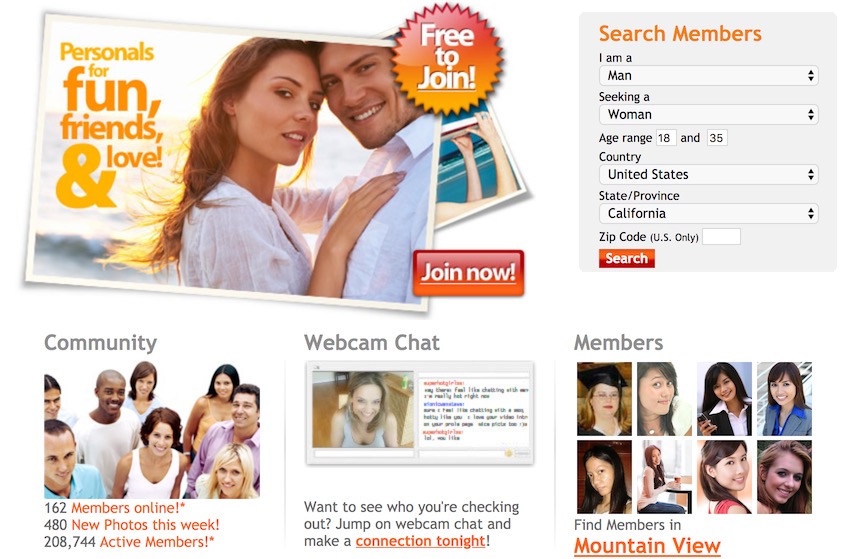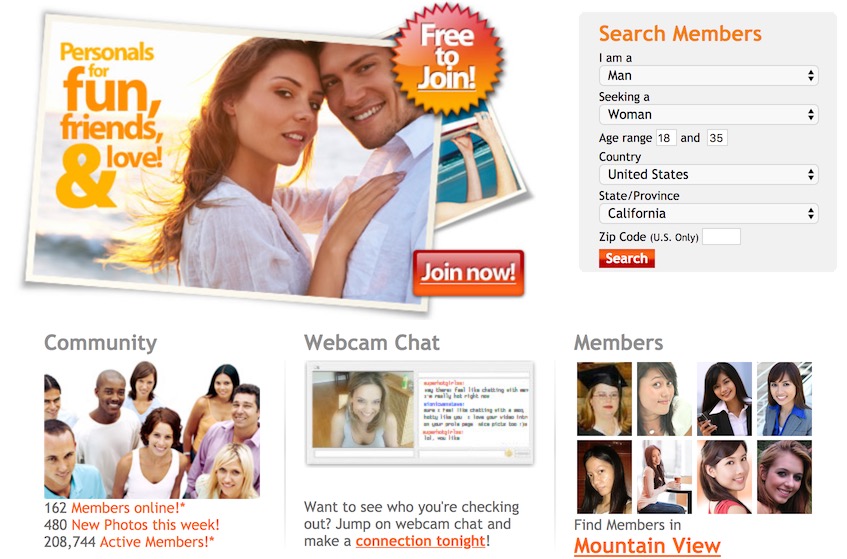 FriendFinder has over 2 million active members. Even though it's not the largest dating platform, it is the most versatile one. It covers all types of dating options and types of relationships users can choose from. FriendFinder has gay, bisexual, and straight users and no matter what your preferences are, you can find others with similar interests.
A Sense Of Community
Unlike many other dating sites, FriendFinder is not just a large database with various user profiles you can connect with. It really offers a sense of community and it's easy to find honest relationships and people that have similar desires and interests.
Apart from offering the option to find partners and friendships, FriendFinder also has an interactive magazine, e-greeting cards, photo ratings, and daily horoscopes.
Pricing
FriendFinder has a basic free option which allows you to create your account, send messages, emails, enter chat rooms, and visit profiles. However, it also has a gold membership that offers a lot more content and interesting insights.
1-month subscription: $32.39 per month
3-month subscription: $21.58 per month
12-month subscription: $14.56 per month
8. LavaLife.com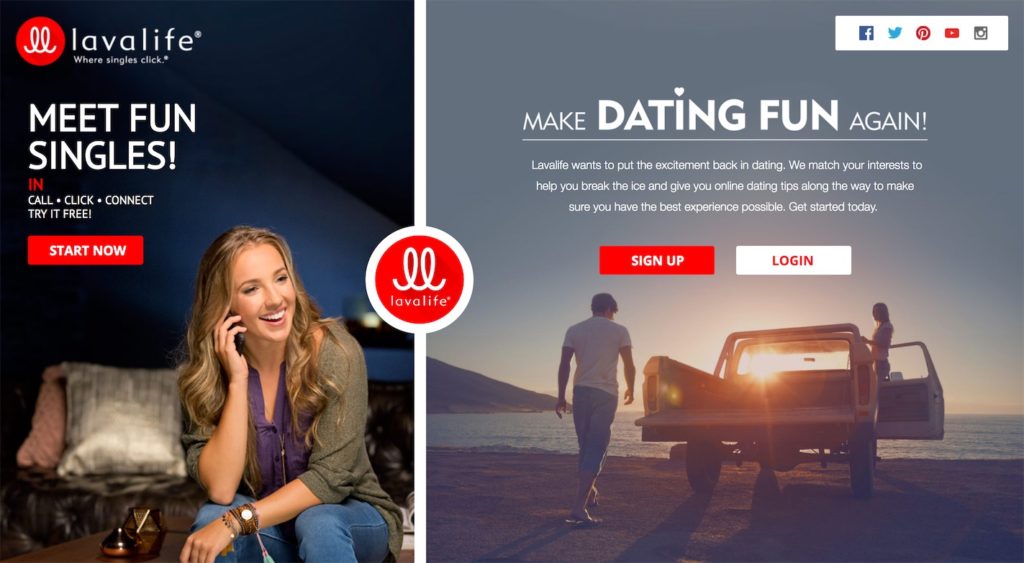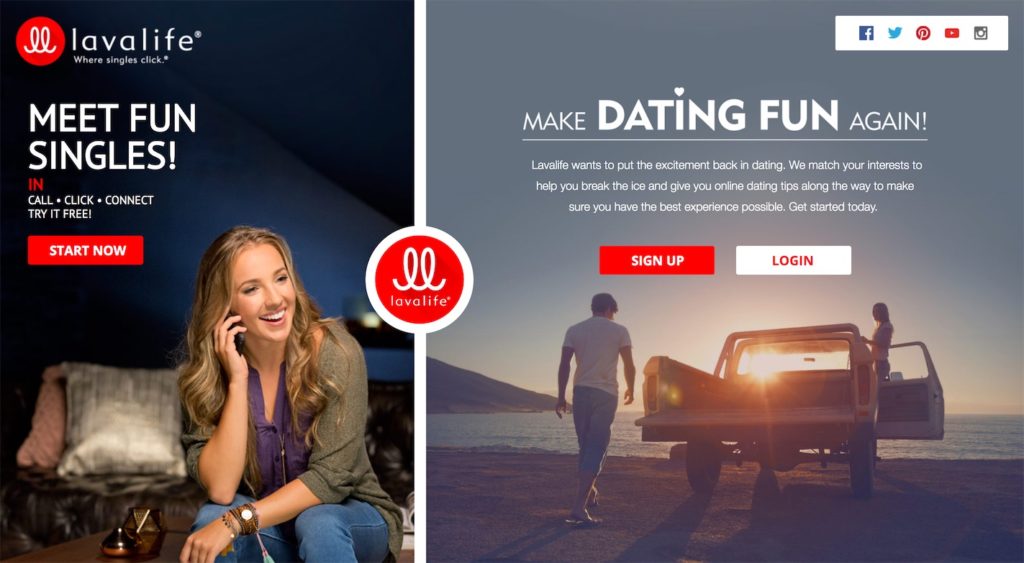 LavaLife.com has been around for a long time and it offers all the comforts and benefits of a well-established dating platform. The site has been updated numerous times to offer the best experience. They offer social media interaction and users appreciate this option a lot. LaveLife.com is designed to help all types of people find what they are looking for when it comes to dating.
Most Important Features
LavaLife.com allows you to create multiple profiles on a single account so that you can use them for different kinds of dating. Users can interact in different ways including messaging, through the "Smile" feature, and even video chat like some of the best video chat sites.
Pricing
LavaLife.com also comes with a free option in which you can send a smile to other users and reply to smiles of other users. If you are messaged by someone, you can also reply, but if you want to initiate messaging, a paid membership is required.
1-month subscription: $19.99 per month
3-month subscription: $16.66 per month
6-month subscription: $15.00 per month
9. Chemistry.com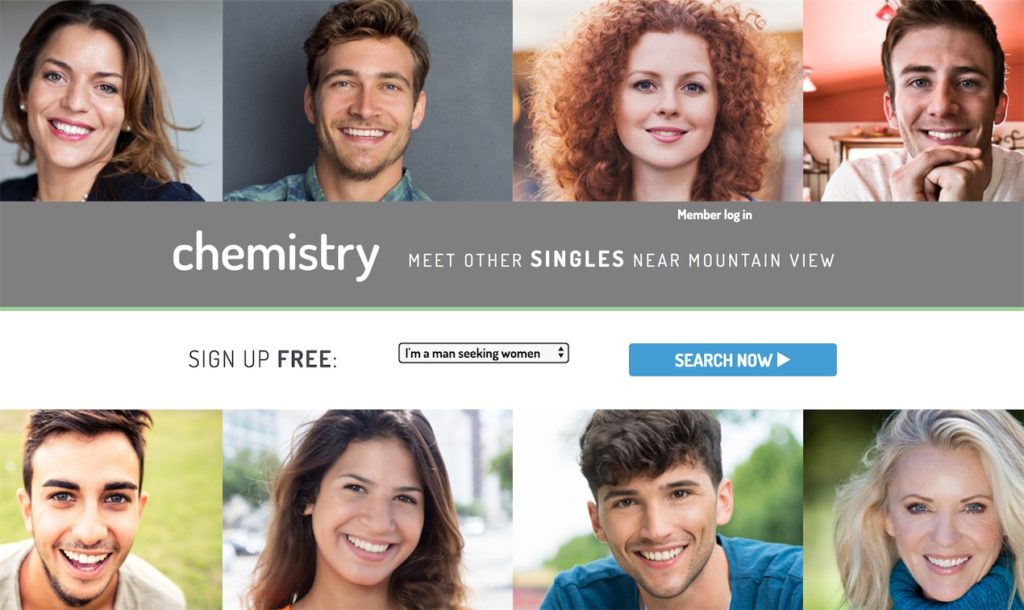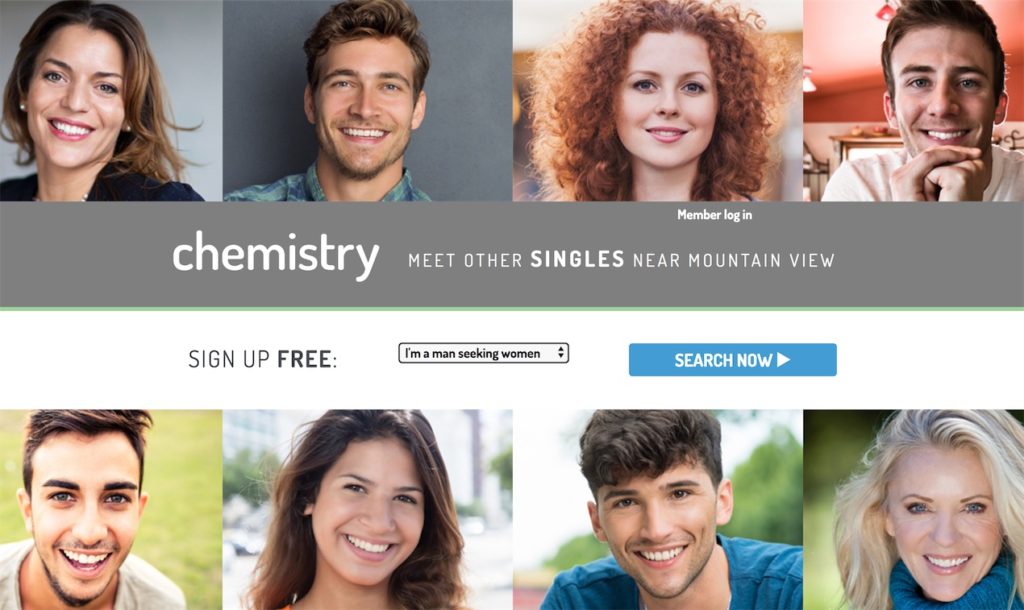 Chemistry is the sister site of Match and, even though it's pretty similar, it has its own twist. Even though Chemistry is a lot younger site, it is a great option for people looking to date online. Compared to Match, Chemistry is focused on catering to the needs of people who are specifically looking for long-term relationships.
Personality Assessment Feature
Chemistry has a really detailed personality test that they use to help users find the best matches possible. This test is very effective and, after it's finished, the results are fed into an algorithm which analyzes results and finds adequate matches. The test was designed by Dr. Helen Fisher who is an experienced anthropologist specialized in relationship research.
Pricing
Chemistry has a single membership plan option for its users. However, it comes with different prices depending on the subscription length:
1-month subscription: $39.99 per month
3-month subscription: $26.99 per month
6-month subscription: $20.99 per month
10. Cupid.com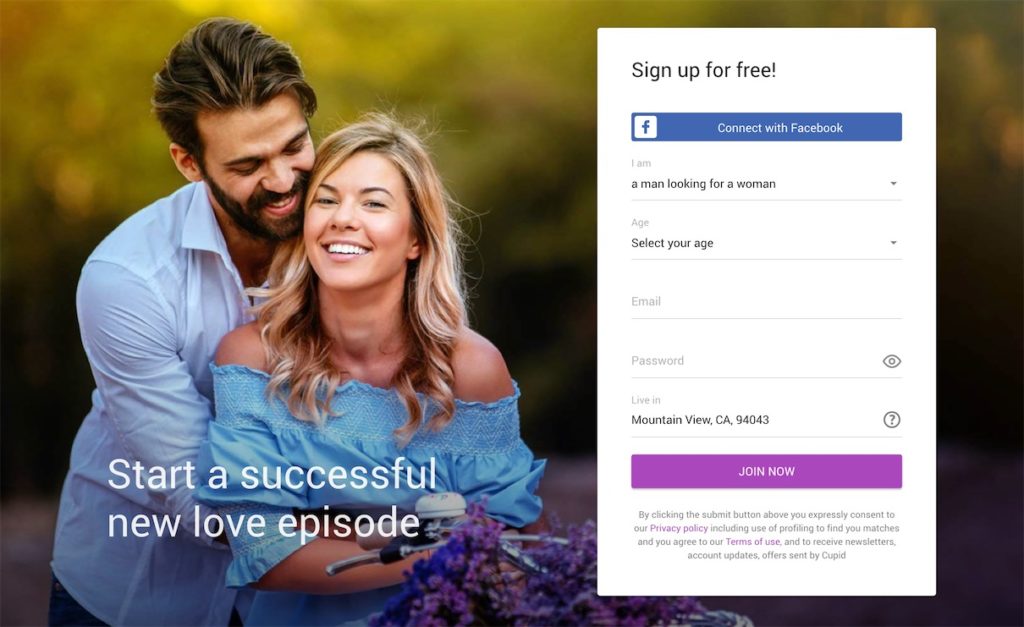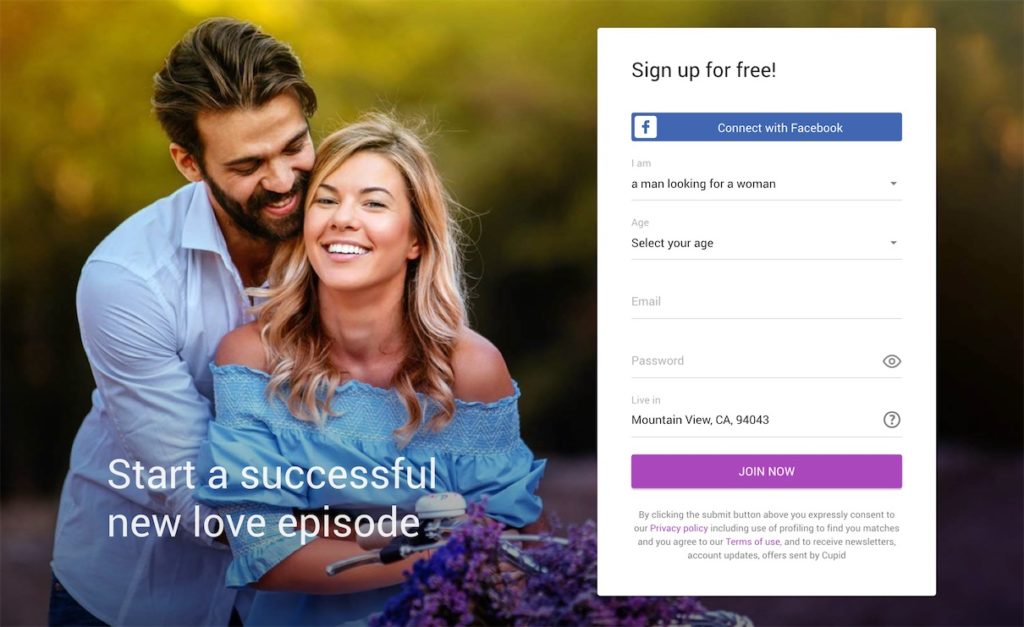 Cupid is generally really simple and easy to use. Everything is clearly laid out and you quickly get the hang of how everything works. It has over 2.5 million members and roughly about 620,000 monthly users. It's designed to allow users to search for their ideal partners on their own. There is no algorithm.
UK's Best
Cupid is a UK-based dating platform. Most members are from the UK and it even offers local suggestions. However, if you aren't from the UK, you'll probably just be wasting your and other people's time.
Pricing
The free option on Cupid is very limited when it comes to messaging and it can often interfere with your activities. Naturally, these limitations don't exist with the premium membership.
1-month subscription: $29.99 per month
3-month subscription: $25.99 per month
6-month subscription: $19.99 per month
Conclusion
These are the best dating platforms for you to choose from. Check them out; many of them have free trial options so that you can try them out without spending a dime.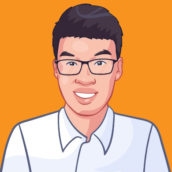 TDC
TheDatingcatalog is all about helping people who want to find a date, love, a relationship, or just a simple hook up, by pointing them in the right direction. With so many sites and apps at your disposal, meeting the right people for your exact needs will be a walk in the park. It will give you the best and most trustworthy recommendations available when it comes to dating sites and apps that might just be right up your ally.