Top 9 Best Black Dating Websites for Black People in 2021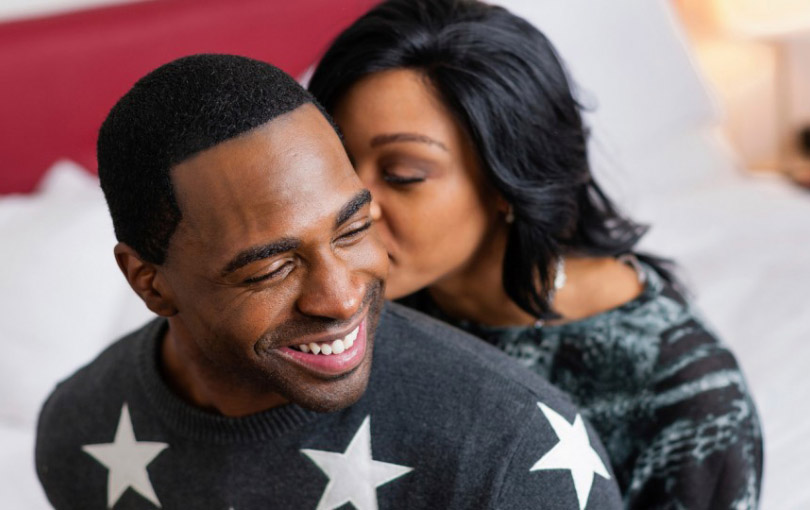 Are you looking to find something new? Perhaps you have a preference when it comes to the race of your potential new date? Well, you're in luck!
The internet dating scene has existed for a long time in the online world and is nothing new to behold. Ever since its inception in the early days of the internet, people have made websites that cater to niche audiences. You're pretty much sure to find anything and everything you might be looking for if you look hard enough.
There are numerous websites that are race-specific, and black dating is no exception. Here are the top 10 websites for dating people of color.
1. BlackPeopleMeet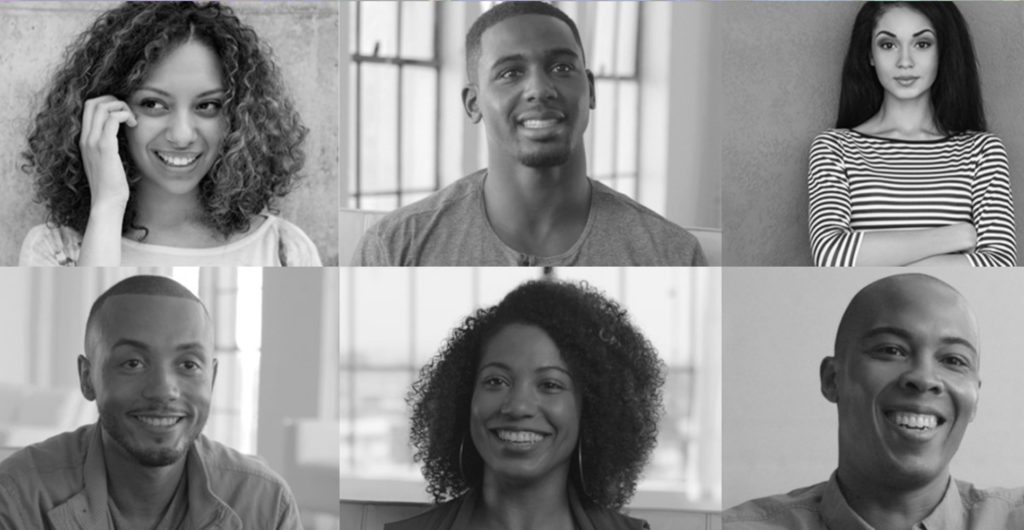 BlackPeopleMeet is an online dating platform catered to dating people of color but welcoming of everyone! It is a safe haven from racism and has a lot of interesting features to its design. It is a big website and one of the oldest ones in the interracial dating community boasting an impressive 900000 member base!
It is owned by the People Media Company which owns numerous other dating platforms, ensuring its quality. There are a lot of African Americans on this website from all around the USA, and its gender ratio is an almost perfect 1:1. The website is also LGBTQ+ friendly, so you're in luck if you're looking for an even more specific experience.
Signing up to the website has never been simpler, only requiring you to add the most basic information which you can improve upon after registration.
When you've registered to the website, you're met with a modern design and a simple interface, in which you can start mingling from the get-go or work on your profile. Always remember to put effort into your profile as a well-made one is much more likely to get you a match than shoddy looking one.
Like all good things in life, BlackPeopleMeet is not a free thing. But it won't make your wallet unhappy with its reasonable price of only 11$ a month if you opt for a six-month-long plan.
2. EbonyFlirt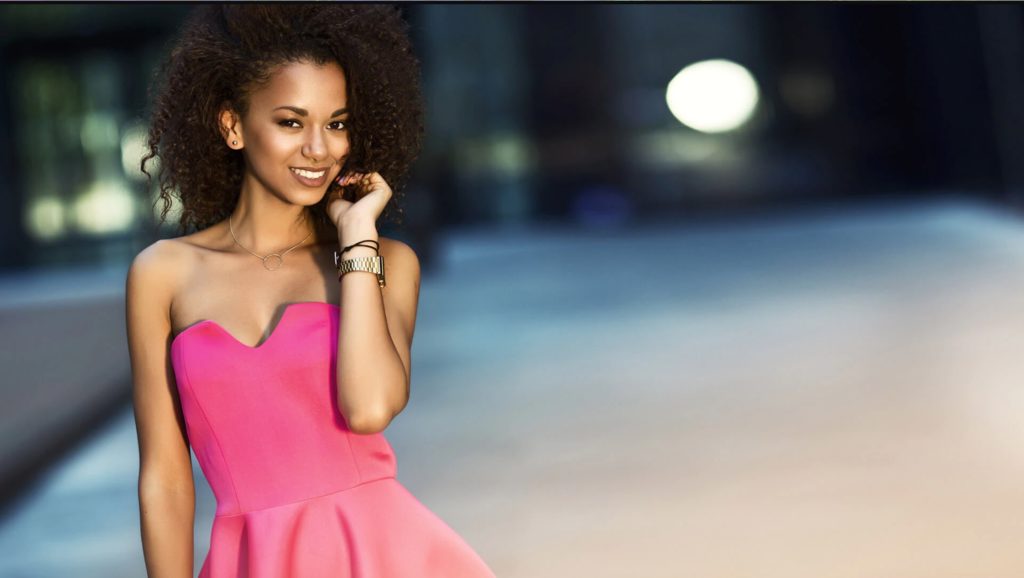 EbonyFlirt is a privately owned website that offers you nothing but the best service for a very small price. It is more relationship-oriented than hookup based, but it's known to be a great hookup service if that's what you're looking for.
When you've finished filling up the quick signup sheet, you're met with an interface, and your view is immediately driven to the website's search bar. It has an insanely advanced search engine built into it and a huge filter list, so you can fine-tune your search to find your perfect match.
The website also has a very active member base of over 300,000 unique members who partake in the website's numerous games and events. It also has a chat room feature, which really helps with breaking the ice with other members, and helps you establish everything from relationships to friendships.
It's not free, but it won't set you back by a lot. It's starting rate is at a mere 9$ a month if you opt for a yearly subscription to the service.
3. BlackCupid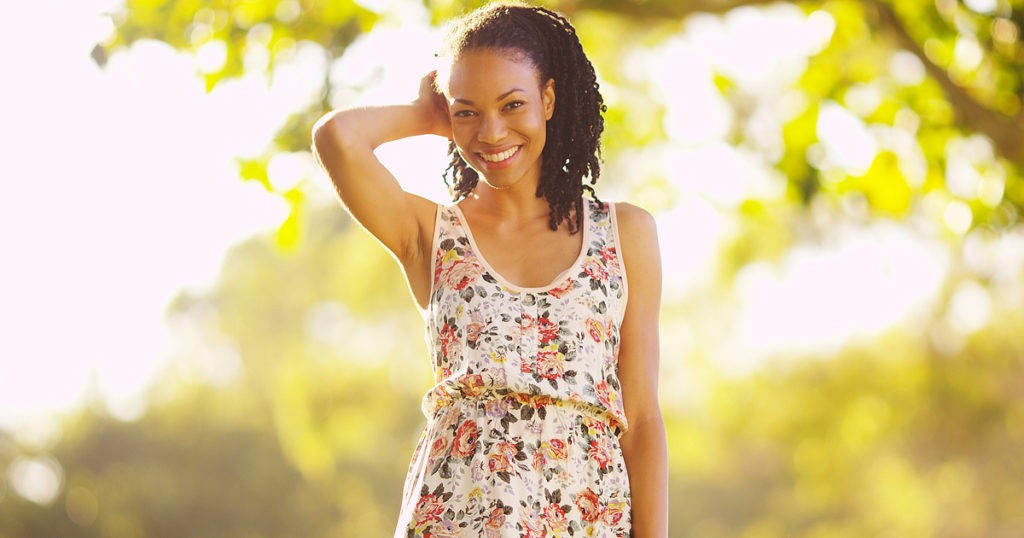 BlackCupid is a line matchmaking service that is owned by the biggest name in the game. The Cupid Corporation owns the biggest number of dating services and shares most of the features all across its matchmaking platform.
Like all cupid websites, it boasts a beautiful interface and a simple-to-use matchmaking function. All you need to do to get started on this wonderful website is fill up the simple signup sheet, confirm your account, and you can get into it!
It has a small population of 35,000 unique users and boasts an extremely tight-knit community. It is also on the rise, so get in quick if you want to be a part of the exclusive club! It's one of the rarer websites of this caliber to offer an app, which is available to Android users exclusively.
The app has a very well-designed interface to it and is super simple to navigate and use if you wish to take your ebony dating needs on the go. The website itself is not free to use, but it's fairly priced, with starting rates going for as little as 8$ a month. What a steal!
4. BlackSexMatch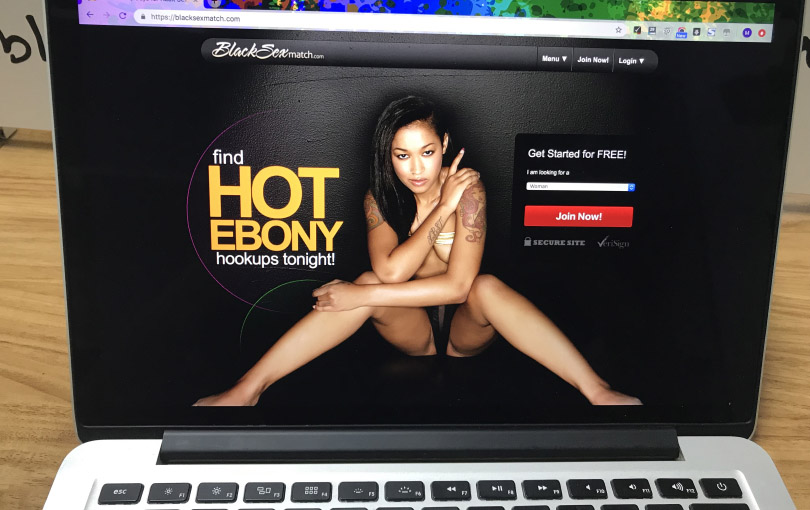 BlackSexMatch is an internet hookup website that is focused on casual sexual encounters. It has a well-kept and well-made website and boasts around 200,000 different users. It is primarily used by men, as they outnumber the women 2-1, so if you're a woman looking for a quick hookup, you are in luck.
The website offers a plain design, owing to its long roots, which stem as far back as two decades. It doesn't feel outdated in its offerings – it has stood the test of time, providing a valuable service to everyone and anyone looking to make their night just a little bit more interesting.
It doesn't offer you an application, but it does offer a mobile version of the website that you can visit through any browser, which is just as good for taking your dating needs on the go. It's not a free service, and it will set you back about 15$ a month.
5. BlackDatingForFree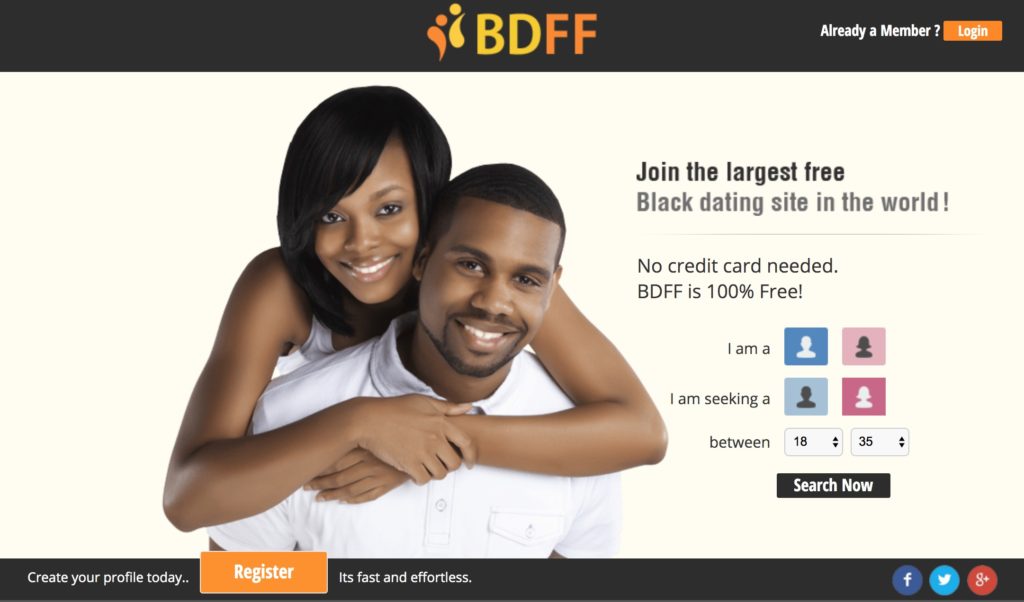 Like the name itself implies, this is the first free black dating website on our list! It's not plagued by innumerable ads or annoying subscription bores, and BlackDatingForFree lets you use the website as you would any other, just, for free! It's as good as they get!
The website itself is a very solid exclusive matchmaking service that boasts about half a million different and unique users. Since it's free, it has a lot of dead and fake profiles which are dealt with by the constantly active moderator team each day.
It has a very advanced search function and is sure to help you find exactly what you are looking for through the power of its vast filter system.
Good interactions are simple to achieve with its interface that shows you which members are online at the same time as you are, helping you dig out the active profiles from the inactive ones. Their profile design tool is also very good, but always remember to fill it up. Bigger and more refined profiles are always an assuring way to get a possible match!
It has a lot of interesting features to it too, such as instant messaging, photo albums, and a forum for you to mingle with other members of the website if you are hesitant to message them first. It's a great way to break the ice!
6. SoulSingles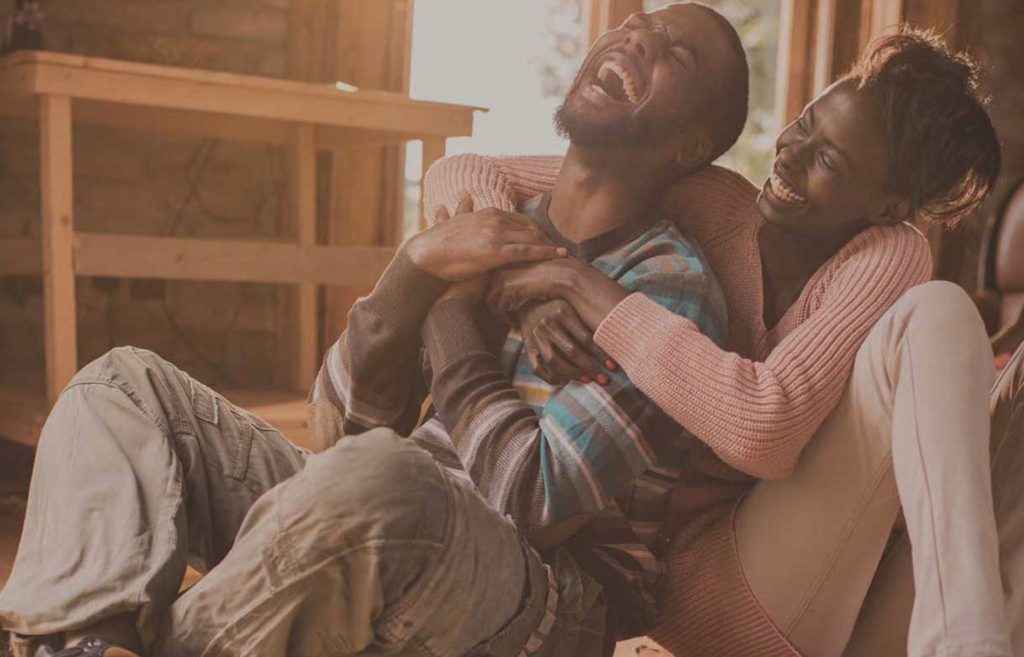 SoulSingles is an African American exclusive website and one of the best around in this niche of internet dating. You are sure to find someone special on this website – it offers black African Americans the chance never to be alone again.
It is based in the USA and has over 200,000 different members from all states. The website itself is very popular in the black-only dating community, and it has been featured in numerous publications over its 10-year-long lifespan. It has a pretty even male to female ratio but boasts a mostly 30+ age demographic. So if you fall into this bracket, you're in luck!
Numerous people have reported finding their soulmate on this website, and the website is orientated towards establishing a long-lasting romantic relationship between two black individuals.
Signing up to the website is free, but to get the full benefits of it, such as instant messaging and it's very advanced search function, you will have to prepare a symbolic fee of 6$ a month.
7. BlackSingles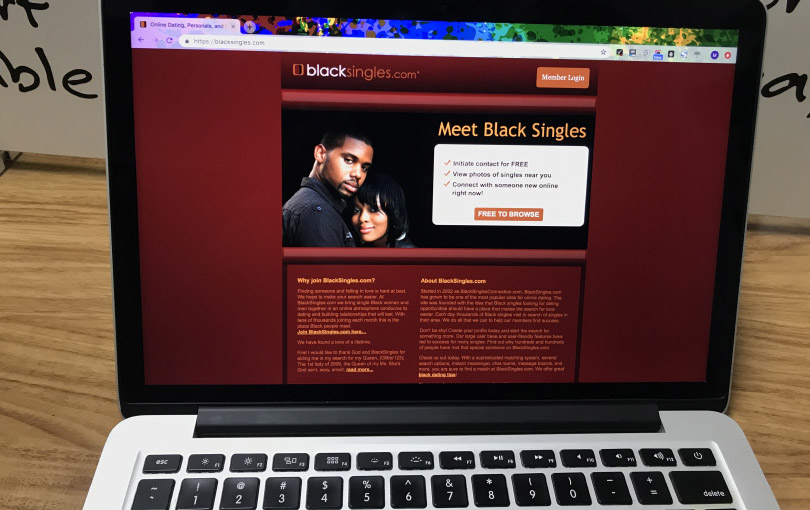 BlackSingles is one of the best and most popular dating websites in the black dating community. It boasts over 10,000 daily logins, which in turn provides a very active community.
It has a lot of interesting features and offers friendly and attractive singles numerous message boards, chats and events to partake in. It's not exclusive to black people, as you are likely to find all sorts of races on here.
It takes its cyber security extremely seriously, and any kind of abuse or racism will result in a permanent ban. The website offers you a quick and simple interface and signup sheet to get you started. It's also LGBTQ+ friendly and is extremely secure. It offers you a chance to add as much information about yourself with its mini-bio feature on your profile. If answering questions is more your thing, you can also do that with a number of preset questions.
Filtering on this website is also pretty advanced, and it gives you the chance to select from a wide variety of filters for you to choose from, so the website can help you find a perfect match. The website itself is not free, and it does come cheap. The premium plan will set you back only about 9$ a month if you opt for a six-month membership.
8. BlackFriendsDate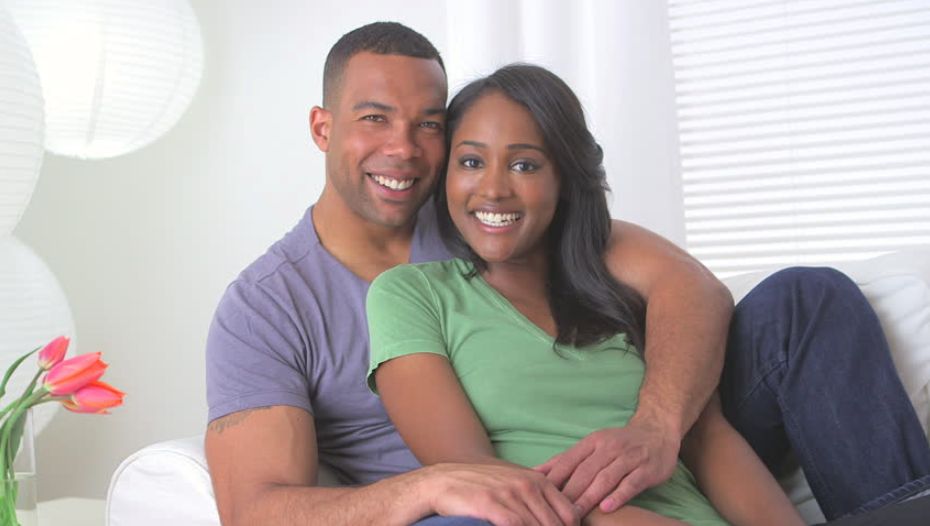 BlackFriendsDate is an online dating platform owned by the Friends network, a big name in the online dating game. The Friends network owns numerous other niche dating websites and being owned by such a company ensures both safety and quality of service – in short, the most bang for your buck!
BlackFriendsDate boasts a lot of diverse members for you to mingle with in any way you like, as the website is neither hookup nor relationship-orientated. It caters to everyone who has a niche interest in African American individuals. It's based in the USA and has members from all over the US.
It has a simple registration process, and the route from registration to mingling shouldn't take you more than five minutes, an email address, and some basic information.
It does require posting a profile picture, and profiles with fake pictures or gags are removed by the ever-vigilant moderator team. This website is virtually free of scammers and ghosters, which is always a great thing, especially on such a website.
With a great moderator team, customer support is on the best possible level. If you want to report any issue you might face or any discrimination you may encounter, you're sure to be dealt justice as soon as humanly possible.
This service is not free, and the rates start from 8$ a month. Don't think of it as an expense, think of it as an investment into your love life!
9. AfriFlirt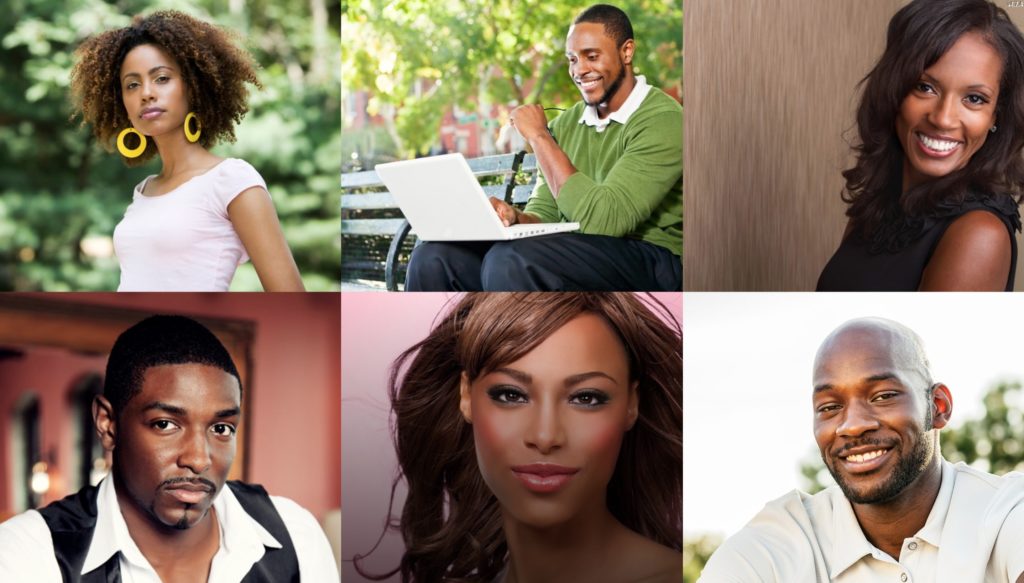 AfriFlirt is the first application on our fun and comprehensive list. It's available to both IOS and Android users, and also has a website. It's primarily phone-orientated, so you're most likely to have the best experience on your portable mobile device.
It's one of the best dating sites in the game, and it helps you establish a causal relationship with other African Americans. It's based in the Us and Canada, and it boasts a fair population of over 100,000 unique members. The gender ratio on this website is a fair 50/50.
It offers you the chance to sign up with your Facebook account if you like, but you can make a conventional profile exclusive to the website.
One of the website's best features is its tinder-like way of matchmaking, featuring swiping left and right to like or pass on someone.
You may ask yourself, what is the best part of this application? It's completely free to use! You can upgrade to a premium membership to get added benefits, and it won't set you back more than a mere 6$ a month. And boy, the benefits are worth it!
Some of the best benefits are no ads, the ability to undo a like, the ability to limit who can see your profile, and additional exposure on their matchmaking feature.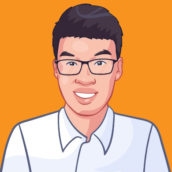 TDC
TheDatingcatalog is all about helping people who want to find a date, love, a relationship, or just a simple hook up, by pointing them in the right direction. With so many sites and apps at your disposal, meeting the right people for your exact needs will be a walk in the park. It will give you the best and most trustworthy recommendations available when it comes to dating sites and apps that might just be right up your ally.