Top 10 Best Rich Men Dating Sites to Find a Millionaire in 2021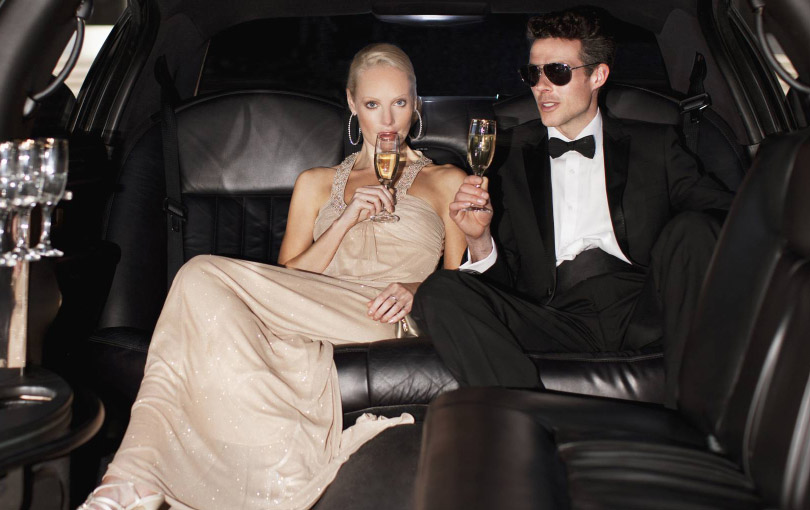 Dating is pretty hard, and with the evolution of technology, we now have internet-based dating services such as numerous matchmaking websites and phone applications. You can use these remarkable tools to your advantage and find your perfect prince!
As technology has advanced with the dating world, the two have sort of entwined themselves in perfect unison. The result is, well, easier dating.
There is nothing wrong with wanting a little financial compensation for your hard efforts as a wife, girlfriend, or significant other. This has been destigmatized a long time ago and is nothing to be ashamed of.
1. MillionaireMatch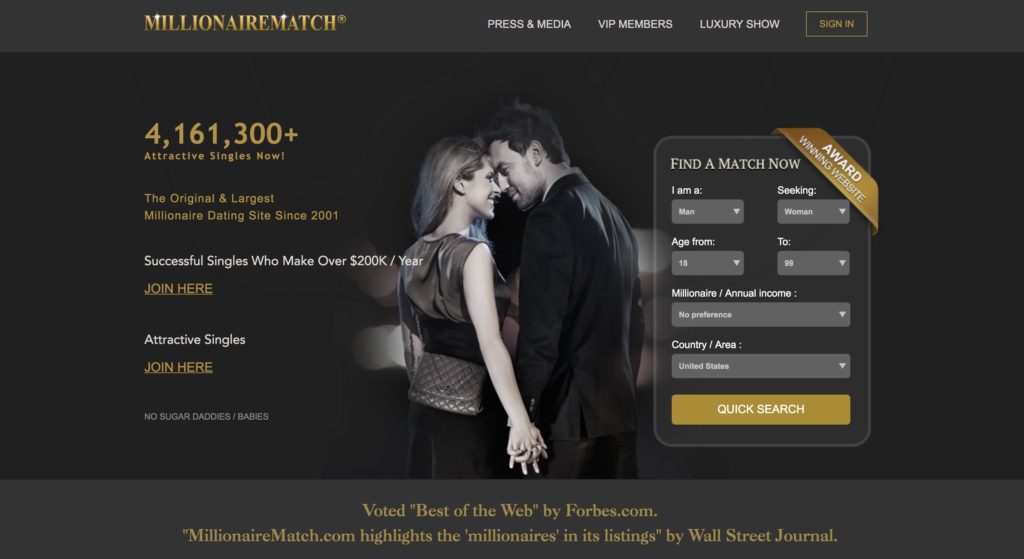 MillionareMatch is the most elite, the crème de la crème of all dating websites catered to singles looking for someone who is taken care of financially. It has been operating for more than two decades and is one of the best-researched, biggest, and most advanced websites in its field of operation.
It has an amazing reputation. It has a history of creating some strong relationships between two people and is catered to people seeking a relationship, not a sugar daddy. It is constantly updated on its numerous features and attractions and has a very active admin team. You are not likely to find a scammer or a baiter on this website, as their cybersecurity team is efficient and up to the task.
The website itself is gorgeous in its design, offering a simple but detailed interface once you enter. Signing up is pretty simple, and at its core, it is free to use. Although to get the best benefits of this website, you have to cough up some cash. It's not expensive, as it's starting rates are only 40$ a month if you opt for a 6-month membership, which is an absolute steal in this niche of dating websites!
2. RichMeetBeautiful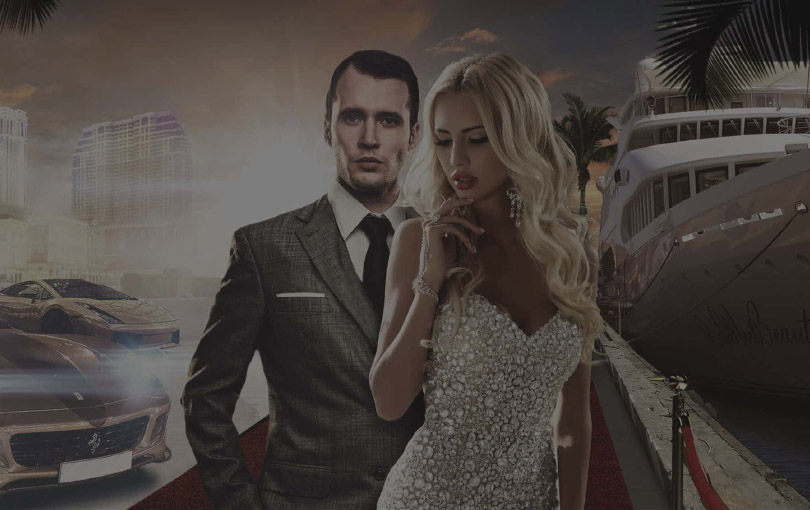 RichMeetBeautiful is a sugar baby/daddy relationship kind of site. As such, it caters to many different types of audiences. It is free to use, but you can also pay to prosper. Most features are available to paying customers only. It's a great and simple to use website that offers exactly what you are looking for.
It boasts over 200.000 unique members mostly from Europe and North America and is one of the largest websites in the millionaire dating game. Signing up is ridiculously simple, and it offers you a chance to pick your role. When you've picked your role, paid for your membership (if you opt for it, and we recommend you do) you are met with a well-designed and slick interface for you to indulge in.
It has an insanely advanced research function, and you're very likely to find exactly what you are looking for here. One of its most well-endowed features is its blog option, where users can write a short blog about themselves for other users to view and update at will. Did we mention that you can also link your Facebook account?
The website is, as stated, not free to use. The rates are pretty cheap though, starting at only a mere 17$ a month if you opt for a year-round subscription.
3. EliteSingles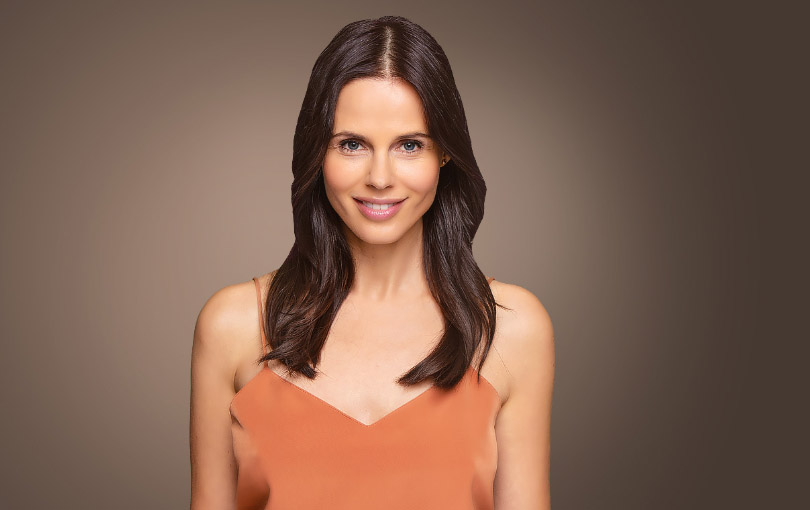 EliteSingles is an online matchmaking service that caters to educated and well-endowed people. It boasts that more than 80% of its user base has a university degree, which makes its members some of the best educated in the online dating world. As such, the website is not to be taken lightly. This is a professional dating service and not some back alley advertisement.
The website is ridiculously well made and designed. Its cyber admin team and cybersecurity team are very active and its customer support is always looking to help you with any eventual problem you might encounter using their service.
It is mostly based in the USA, boasting a HUGE membership of over 5 million unique and different users. It also uses a unique Customer Care based verifications system, cutting down on scammers, fraudsters, and ghosts significantly. Another amazing feature of this website is it's gender distribution, being almost a perfect 50/50 split between men and women, respectively.
It is not free to use, but it is very reasonable, with monthly rates starting at only 20$ if you opt for a year-long membership.
4. Luxy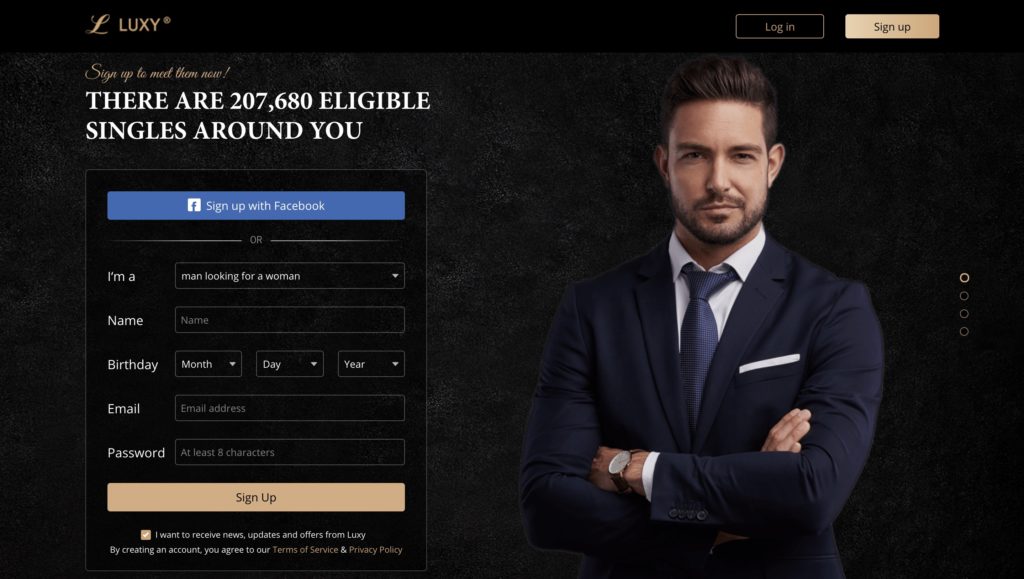 Luxy is a luxurious and esteemed online dating service for wealthy men and women alike. You are most likely to feel safe and secure when using this pristine website. It has a community-driven narrative and is extremely simple to use. It has been featured on numerous news outlets as one of the most prominent dating services in the millionaire game, so be sure not to sit this one out!
Luxy offers you a sleek and well-made interface that is easy to use and navigate. It does not shy away from what it is. It is marketed as "Tinder, but without all of the poor people." It offers numerous functions such as a dating website, a matchmaking service, and a hookup website.
One of its unique features is Luxury brands, where you get to select five premium brands you enjoy. Another well thought out feature of such a website is its mobile application, and this is where Luxy really shines.
Its app is available to both Android and iOS and is fun and simple to use. It is well made and the application is free to download. When you've finished the plain and simple sign up process, you're met with a great filtering option, in which you can paint the picture of your perfect partner to the smallest detail.
It is a bit on the expensive side, with premium membership plans starting from 50$ a month.
5. The League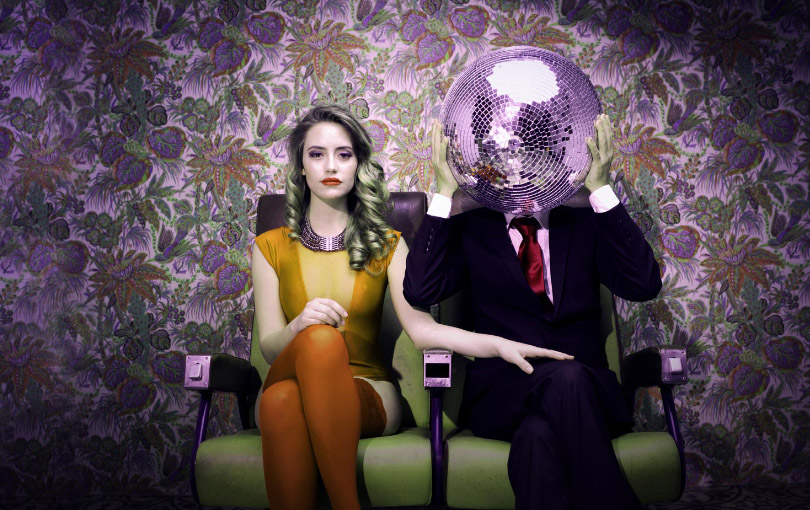 The League is the perfect, self-aware website for millionaires to mingle. It boasts a very select-orientated member base and it is pretty exclusive in this manner. Not everyone can be part of this website, and it's a privilege to call yourself a member of the League. Since this is the case, you're not likely to come across any scammers or ghosts while using this exclusive service.
Membership is very exclusive, as you have to link your League profile with a number of other social media accounts in order to even apply to the website. It is extremely detailed and exclusive, but it is simple to navigate and use in its core.
It boasts an ambitious and relationship-oriented member base, which is guaranteed to have your perfect match somewhere in it. The chance to find this perfect match, much like any other good thing in life, will cost you a penny or two. Actually, the membership fee is understandably high for this sort of website, with monthly plans starting from 30$ a month if you opt for a yearly plan.
6. WealthyMen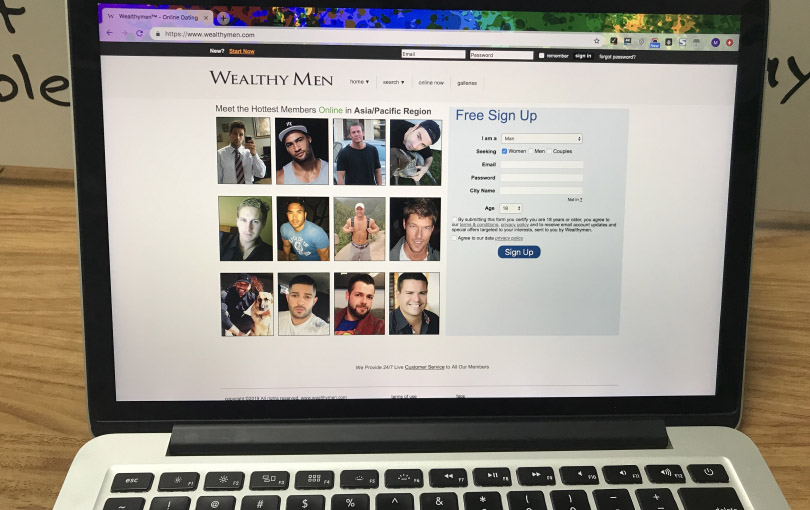 WealthyMen is an online dating service that matches young, attractive females with their prince in a white Benz. It offers a 3-month guarantee for you to find your perfect match, with a money-back feature if you don't succeed. A website with this kind of promise can't be bad at all, can it?
Well, as it turns out, you're completely right. WealthyMen is one of the best sugar daddy/baby websites in the business! It offers a bigger female population, so if you're a man that's well endowed, you've found your gold mine for a chance at true love!
The requirement for men to join this website is the confirmation of their paycheck; a very reasonable request as most websites ask this of you. The bare minimum is 85k a year, and after applying for a membership, you have to wait for a short approval period. The website has a very active customer support team so you won't be waiting long.
There are numerous safety features on this website to assure you're not getting scammed so that's a great plus if you're looking for a causal experience and the chance to find your perfect match. The rates are also reasonable, starting from only 17$ a month for the standard membership.
7. DateAMillionaire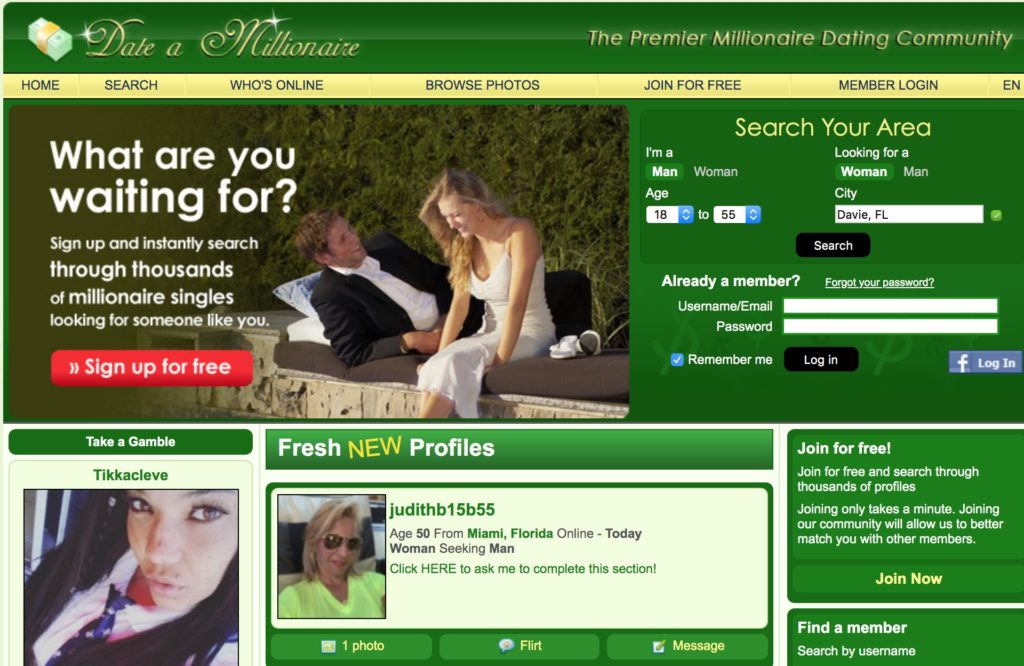 One of the best and most modern websites around, DateAMillionaire offers you great service. The best bang for your buck, this premier millionaire matchmaking website offers you a great platform to mingle around with millionaires.
It has income verification like most other websites, but the true potential comes with it's Audio/Video call function. The website is pay-to-use, so keep that in mind. The audio/video call function and chat rooms are a great way to mingle on the internet, and they are pretty scarce in the millionaire dating community.
It boasts a member base of around 150,000 different and unique users, and it is extremely community-driven. You're able to create and participate in events on this website, making it more of a millionaire oriented social media platform. Speaking of social media, you can link this to your Facebook account if you wish to do so.
The rates of the website are a bit on the more expensive side, with a mere 3-day trial costing somewhere around 8$.
8. BeautifulPeople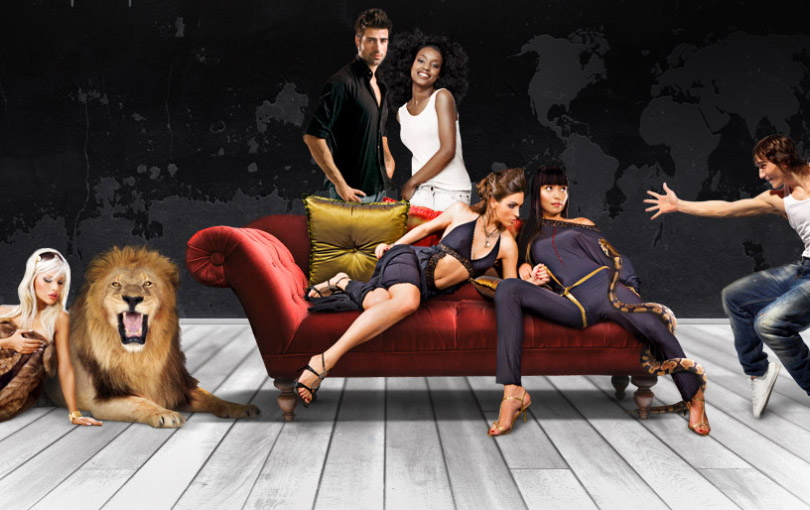 BeautifulPeople is a premium dating service with over one million different and unique users. It's very versatile and is available in both North America and Europe. It is apply-to-join, so you're basically free from scammers and low effort users on this website.
It has an interesting feature in the first 48 hours of the joining process, as a sort of hazing. The potential user has 48 hours to persuade the current members that he or she is worthy of becoming a member of their community. It is also free to use, although you can pay for a membership for additional features.
It has a tightly knit community and, as such, it is much more locally orientated. Its profile design is vast and simple to navigate, and so is the website. This website is catered towards young individuals, with an almost perfect 50/50 gender split. Its rates are on the cheaper side, with memberships starting from only 13$ a month. Again, it is one of the rare websites that are usable without paying for a premium membership, so go crazy!
9. MillionairesClub123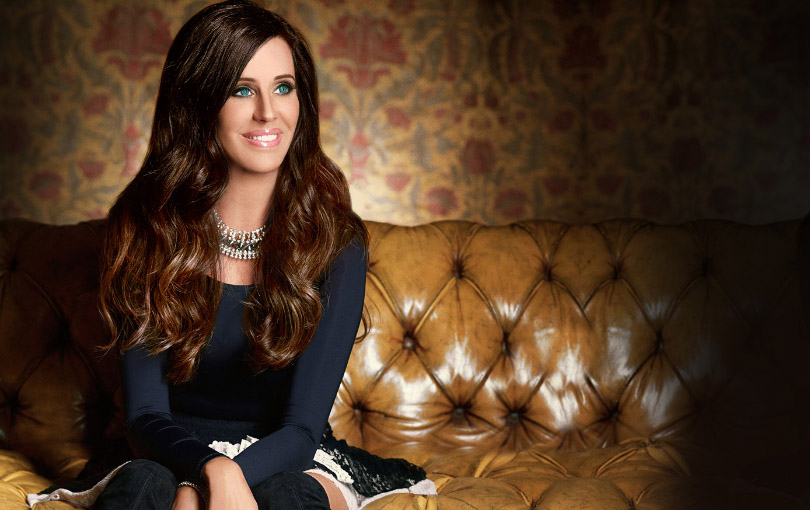 MillionairesClub123 is an online sugar daddy/baby dating website that boasts an interesting concept. It's completely free for you to join, as the daddy has to pay for a membership. Joining the website requires you to fill up a simple sign up sheet and add pictures. Although simple, it's not that easy. You will be asked very specific questions and asked to fill your profile up with professional pictures. So, if you want to lay low, this might not be the best website for you.
As a daddy, the same is required, but you also have to pay a fee and confirm your income. The minimum yearly salary you can have is 150,000 and you have to prove it with a tax return or a bank statement. The member base is tightly knit and relatively small, but since the website is US-only, it is not too big of a problem. It is an elite singles website for a specific public after all.
10. MissTravel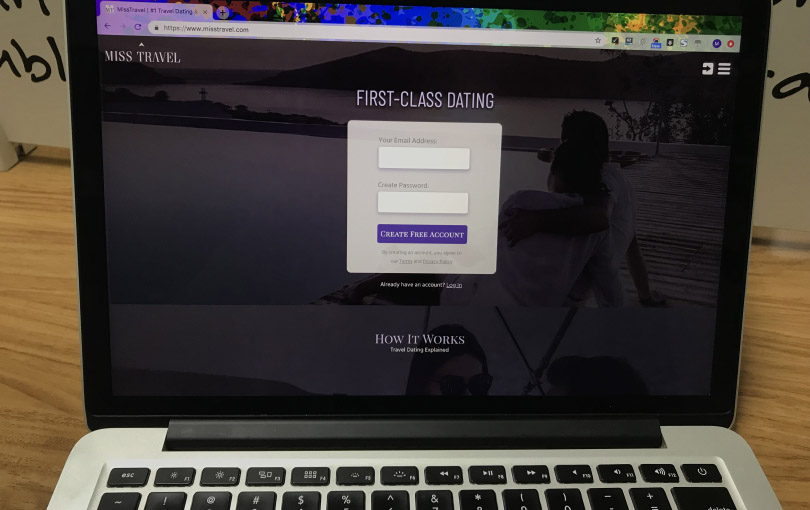 MissTravel is not a millionaire dating community per se. It's more of a place for you to find your perfect match and travel buddy, and form a relationship based on mutual interest. Now, no one travels if they can't afford it, so this is a website for well-situated individuals who enjoy traveling all the time.
It is both a dating and a hookup service that is mostly based in the US. It offers numerous interesting features and costs a one-time 50$ fee. It boasts over 200,000 unique members and is easy to use and navigate.
You can use the website's unique feature to find a travel mate and organize your journey through the app itself, which is an insanely positive thing to have! Sugar babies will love this feature as it gives them the chance to plan trips with daddies all through the magic of the World Wide Web.
These have been just some of the many Rich Men dating websites oriented to both males and females looking for endowed individuals. If you're looking for Sugar Baby/Daddy websites exclusively, be sure to check out more of our lists.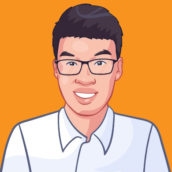 TDC
TheDatingcatalog is all about helping people who want to find a date, love, a relationship, or just a simple hook up, by pointing them in the right direction. With so many sites and apps at your disposal, meeting the right people for your exact needs will be a walk in the park. It will give you the best and most trustworthy recommendations available when it comes to dating sites and apps that might just be right up your ally.