Top 10 Best Online Dating Apps You Have to Check Out In 2021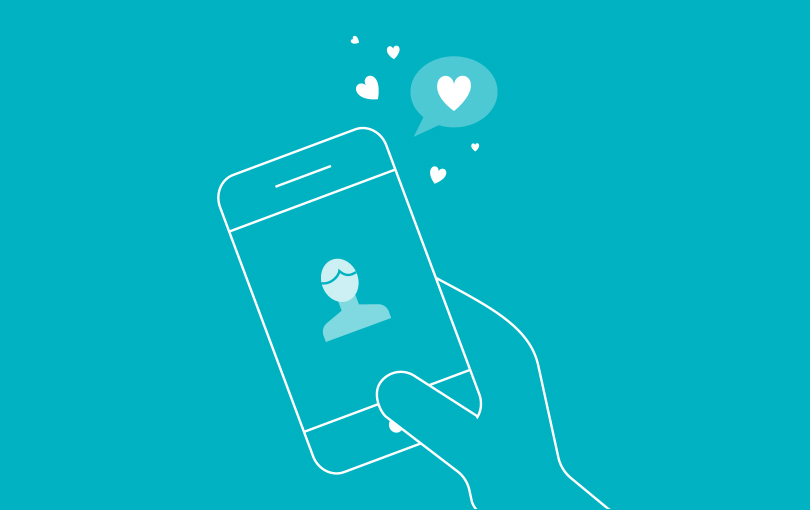 Dating can be straining and hard to achieve. Let's face it, we're all swamped, and not all of us have the time to find the one. Face to face meetings can induce anxiety and ruin the experience of dating. Not even mention lowering your chances of finding that special someone! Luckily, there is internet dating to help us out throughout our journey! There is nothing to be ashamed of – everyone is doing it!
Internet dating culture has been an integral part of our lives for a long time now. Since there was the internet, there was internet dating. We've been through innumerable websites, programs, and applications and found you the best of the best for your dating needs.
1. Tinder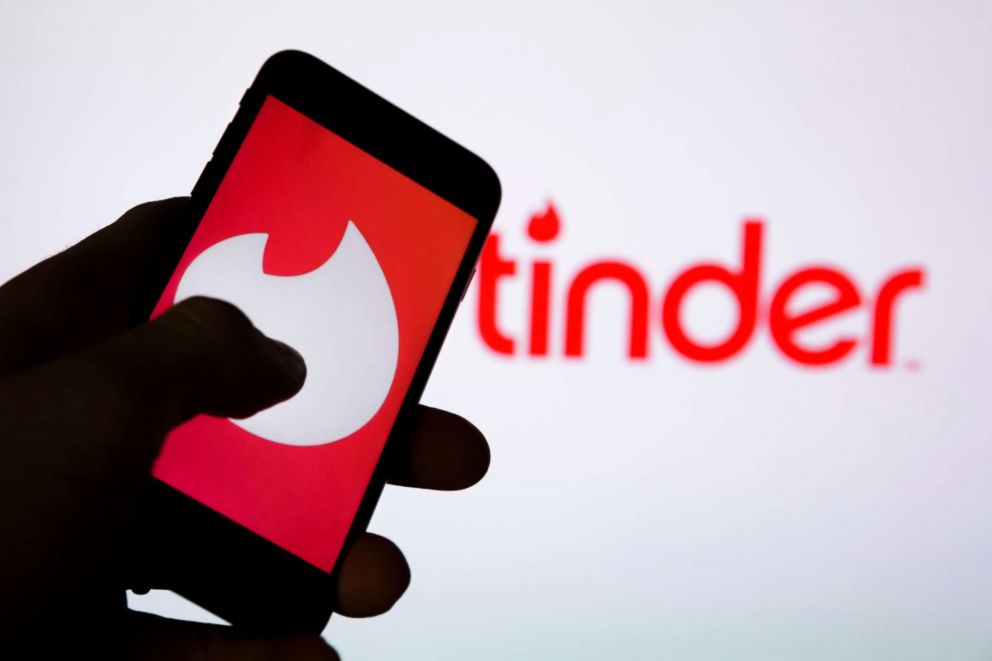 Tinder is the first and last choice you get. It's the website and the application that started the "swipe right" trend and the absolute boss of all dating applications. Out of a million choices, it's no surprise you've thought of tinder the first – after all, it's the most popular choice.
Being the most popular platform, its user base is the biggest in the game, and you're most likely to find someone on it in your local area. Tinder is available everywhere where there is an internet connection, from the most remote locations to the most overcrowded cities.
Tinder offers its wide range of services completely free of charge, also adding to its popularity. You can pay to get certain perks such as multiple super likes and unlimited messages. Its huge user base offers you a wide variety of relationships to choose from, and its interface helps you find just that. From long-term relationships to hookups, Tinder has your back!
The free version of the app allows you to like up to 100 different people in the span of 12 hours and one "super like" daily. The setup of your personal account is more than simple, and also offers you a short bio. Don't forget to present yourself in the best way you can!
2. MeetMe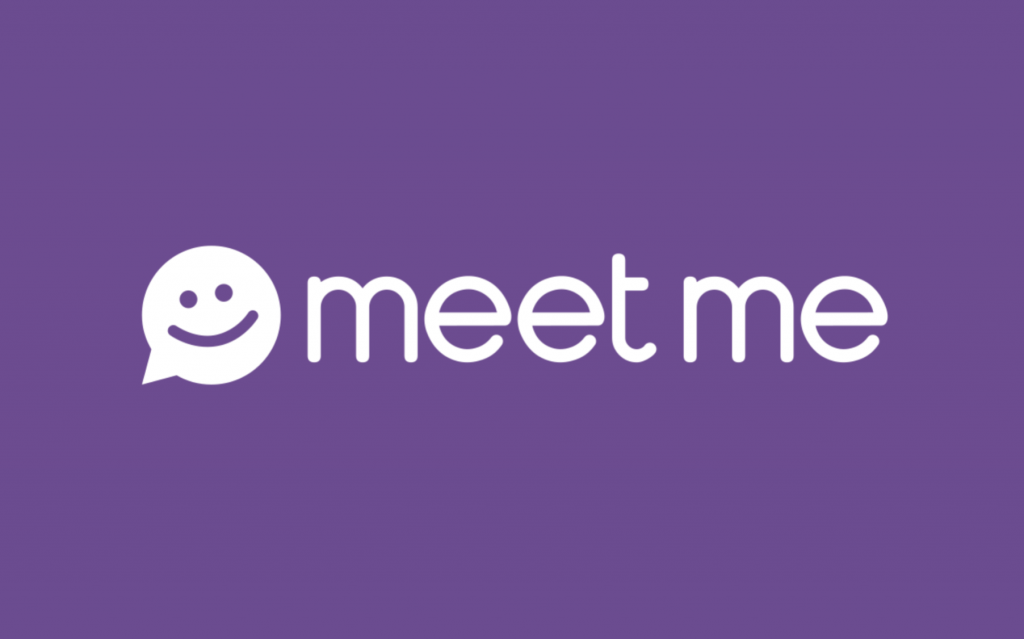 MeetMe is not a dating website per se, but is used mostly for it anyway. It started out as a social media platform in the early days of the internet but went through a rebranding to become one of the most popular hookup apps around! It has a surprisingly big user base and is completely free to use.
You can use it any way you like. You're looking for a one night stand, or perhaps a long-term friendship? MeetMe is the place you should be. Signing up is extremely simple, and you're instantly thrown into the pot of 10 million different users.
It offers you a simple questionnaire to determine your best matches and your interests, and to help you filter out the things you don't want to see.
Again, it's completely free to chat with other users of the website, and it also lets you join different chat rooms if you want to talk to some people before formally introducing yourself. MeetMe also has an android and IOS application, which is as simple to navigate and use as the desktop version.
If you decide to pay for the service, it comes with a few other interesting perks. You are given a few more filters, no ads and numerous other humble options that make your time on the website that much more enjoyable. It's also dirt cheap, with rates starting at only 3$ a month.
3. Badoo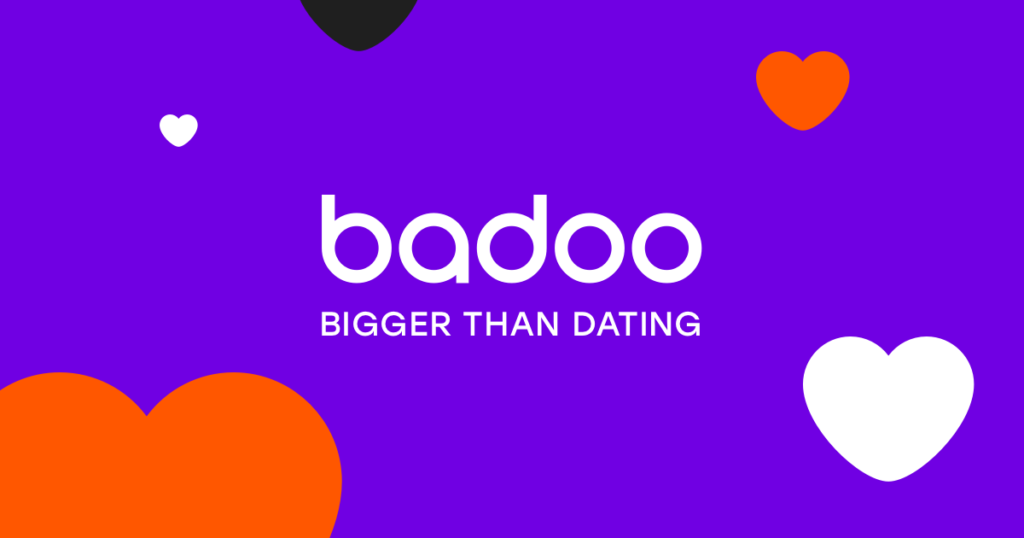 Badoo, much like Tinder, is another titan of the online dating industry. It's by far one of the biggest dating websites around and is available in all countries and cities. It boasts over 43 million unique users for you to mingle with. Its user base consists of mostly teens and young adults, so if you're in that age range, you're extremely likely to find an interesting person to chat up and hook up.
It's the European Tinder, with half of its population coming from Europe. One of the most interesting facts about its website is it's predominantly female population.
Creating an account is very simple, both on desktop and on the websites mobile application. The standard questions; name, location, picture, and you're set on your way to finding a match for yourself. Badoo's unique algorithms provide an advanced filtering option that helps you find exactly what you are looking for.
It has a people nearby feature, which lets you set the distance at which you want to find singles in your area looking for the same thing as you are. The app is extremely simple and slick, so you're sure to enjoy your time on it.
Did we mention that Badoo is completely free of charge to use? You can pay for a premium membership to get unique features and add-ons and the prices are very reasonable, starting at 8USD a month.
4. Happn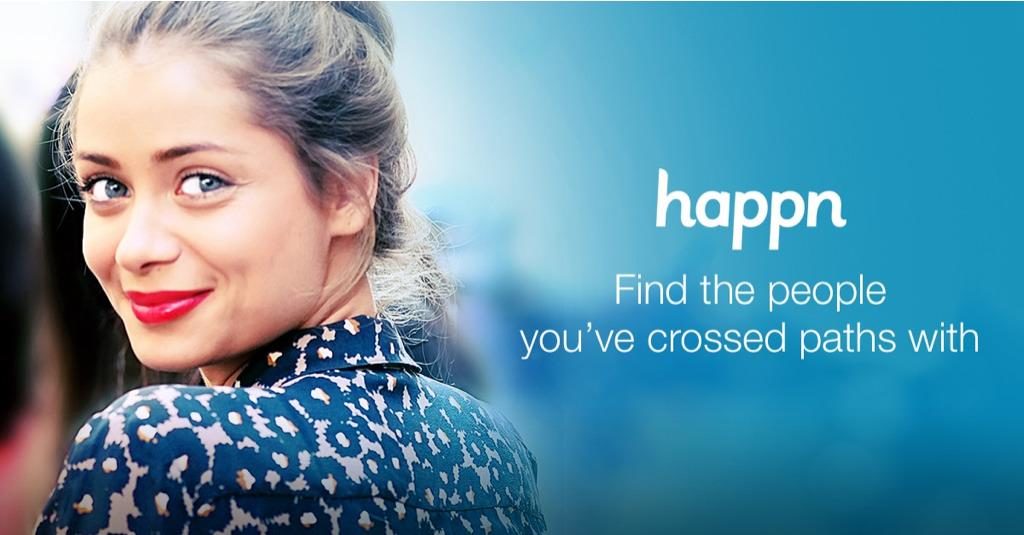 Happn is an amazing website that is sure to knock you off your feet. A standard dating website with a gorgeous design and an easy-to-use interface, Happn is at the top of the food chain when it comes to free online dating services.
It offers both an application for IOS and Android, among numerous other interesting features, such as clever options when it comes to liking and swiping people. The "secret like" feature only shows a person you've liked them if they like you back, saving you from some embarrassment if you're let down by someone you know.
It features an interesting geo-tagging based system that alerts you about other people you've passed on the street, and it's the core concept of this service. Happn alerts you on your phone when you've passed someone else with the app, and offers you a chance to like them. It allows for some interesting conversation starting pieces and is a great refreshment to the zombie-like swiping other apps offer.
With such an app, the community is not the biggest. But don't let that fool you, if you're in a populated city, you'll find a match in no time at all.
5. Bumble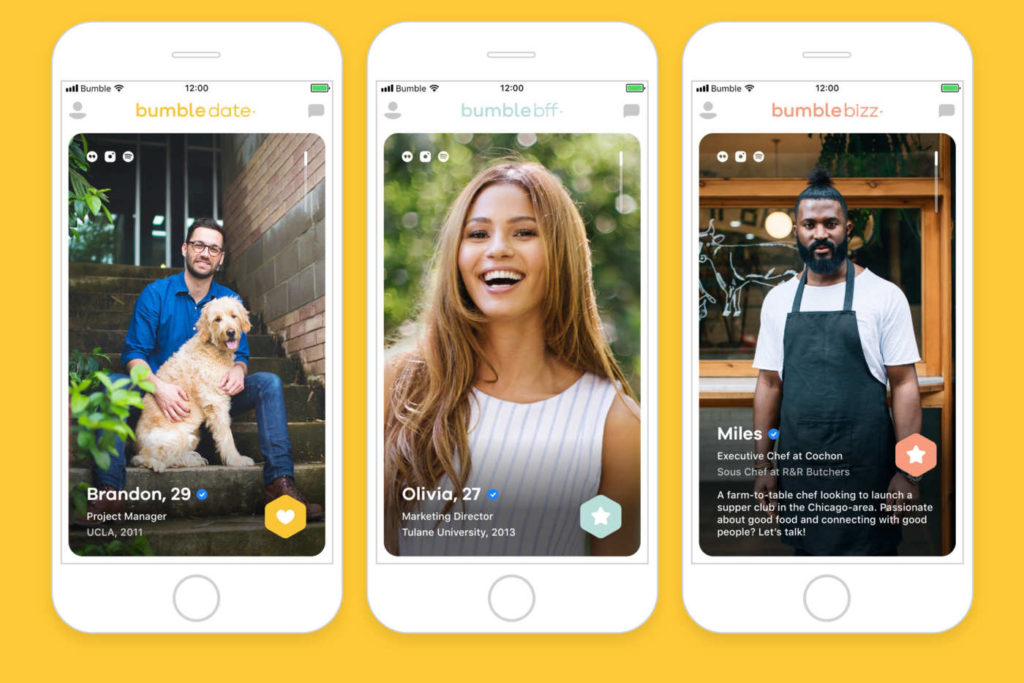 Bumble is another widely popular option when it comes to the internet dating community. It's an application catered to the ladies, which make up half of the websites demographic. The unique feature is that only ladies can start a conversation, with only female members being able to send the first message if you've matched.
If you're sick of getting unsolicited dick-picks and generally being harassed by people who make a joke of online dating, you're in for a treat! Other than that, it operates on pretty much the same way every other dating app operates. Swipes and super likes are where it's at when it comes to Bumble.
One of the best features of bumble is a voice and video chat option that can offer you the chance to talk to your interest without giving out your phone number. Once you've matched with someone, you'll find the call and video button like in most other messenger-like applications.
6. Skout
Skout is a great and very user-friendly service that lets to find love, friendship, or just kill your boredom with its random chat feature.
It's very slick in its design and is very simple to use – it's more akin to finding a match based on your personality, and is more often than not used to find long-term relationships. So if you're looking for a quick hookup, this might not be the website for you.
Skout gives you a range of quirky and cool features, such as its shake feature that is activated by shaking your mobile device. It automatically connects you with another random stranger that is interested in a casual conversation.
Buzz is also a fun feature, offering you the newsfeed of local singles, much like other social media platforms such as Instagram.
7. Hinge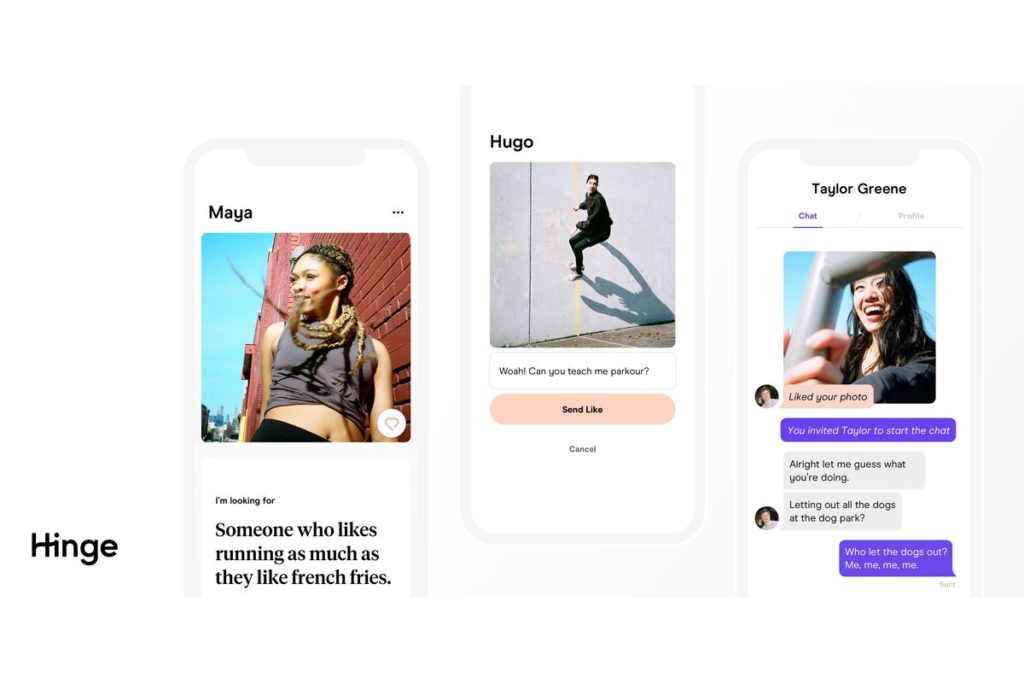 Hinge calls itself a website that was designed to be deleted. That speaks a lot about it! Its matchmaking is pure perfection and is mostly used to find long-term relationships or even marriage!
It's unique Facebook core concept matches you with friends of friends, so if you don't mind sharing your Facebook information, there is no better option for you.
It works on an interesting concept and can definitely make your internet dating that much more interesting. The website is completely free to use and encourages you to meet with your match in person, rather than holding an online conversation.
If you've matched with a friend of a friend, don't hesitate to call them to arrange the meeting! If anything, it is a great concept and an interesting conversation starter.
8. Hily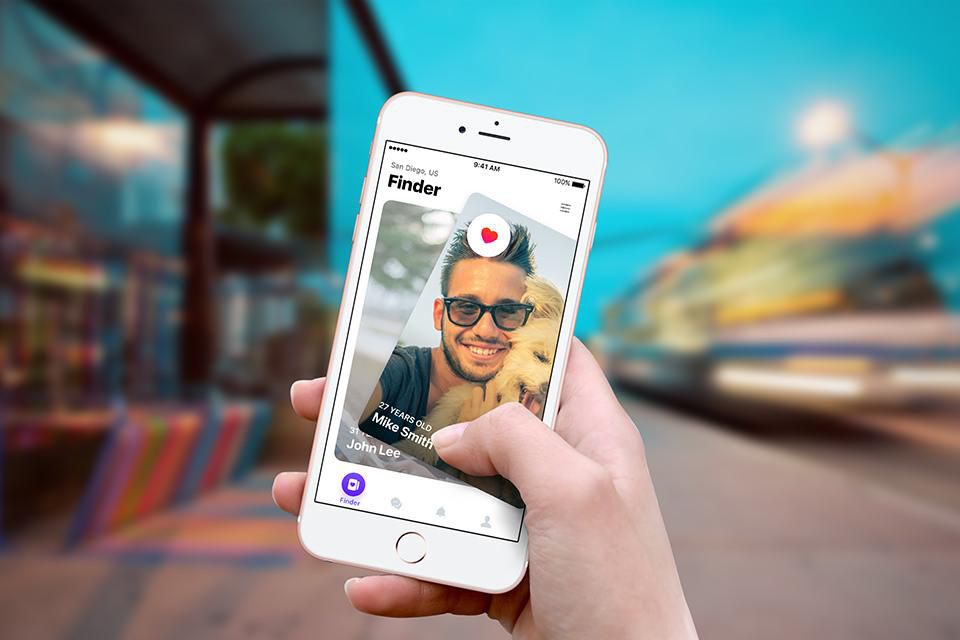 Hily is an online dating platform that allows you to be a part of a rising community and platform in the online dating scene. Its download numbers are skyrocketing, and it's user base is booming with activity! Its pay-to-use, so fake profiles, scammers and ghosters are extremely scarce on the platform.
It does offer you a 7 day free trial version and comes jam-packed with cool features combining dating apps and social media, such as stories, instant chatting, and much else. It's also virtually free of second profiles, as it requires you to submit your ID, Facebook or a live photo for confirmation of identity.
Its premium service called Hily Elixir offers even more filters and options and comes at a bit steeper price on a week to week basis. You can opt to purchase the features for several months at a time, reducing the price of the app considerably. If you're into upgrading your accounts, this is the right choice for you!
9. Clover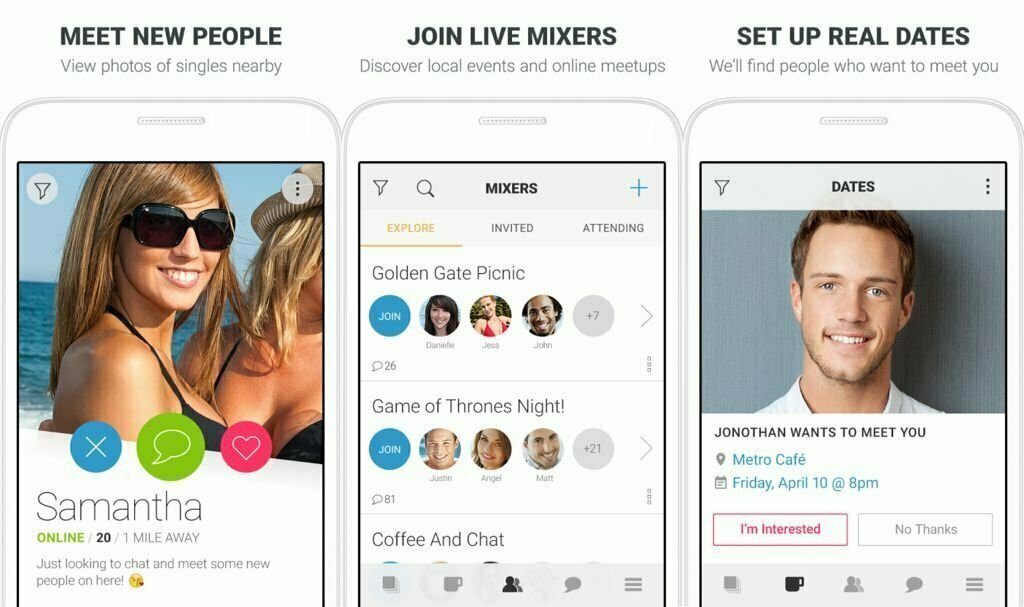 Clover is a hookup website. Its primary focus is one night stands, sexting, and hookups, so if you're into that, you've arrived at the right place. It's extremely detailed in its purpose and design, and therefore is a pay-to-use application. But don't worry! It has a 7-day free trial, so if you don't want to use the app or pay for it, you're always free to try something else.
It's unique in its chatting features, and interaction between different members has never been so simple. Swiping, confirming dates, getting invites, and attending different events are just a few of the interesting features Clover has in store for its users. You're free to chat with a trial account, but you have to pay-to-use video and call features.
With any pay-to-use app, Clover's demographic is far smaller than that of tinder, but it's also virtually robot and scammer free. There is also a decent population of adults on the app, so you're sure to find someone that suits your needs.
10. Coffee Meets Bagel
Coffee Meets Bagel is a woman-dominated platform, where beautiful women are the majority! It's extremely simple to sign up and log in, and much like Hinge, it uses Facebook to match you with friends of friends. It's more focused on making friends and relationships, but hookups are not out of the question!
It's predominantly based in the USA, but it is widely used in the whole of NA and some parts of Europe. It has all the expected and regular features of dating apps and is very user interactive. Users can earn points through using the application, which they can, in turn, spend for better chances of getting a match.
Coffee Meets Bagel has a big success rate, boasting that more than 40% of its users have found their perfect match through the application.
Internet dating can be frightening, but apps are here to make it all easier for everyone. There is nothing to fear, as the dating culture has evolved alongside internet culture, it was about time that your perfect match was one swipe away from you!
Having your dating life on your phone and on the go is amazing, and can give you some great ways to meet new people. We hope you're swiped right on some of these apps, and if they're not for you, be sure to check out some of our other articles on internet dating!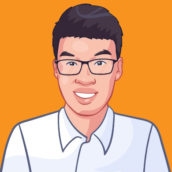 TDC
TheDatingcatalog is all about helping people who want to find a date, love, a relationship, or just a simple hook up, by pointing them in the right direction. With so many sites and apps at your disposal, meeting the right people for your exact needs will be a walk in the park. It will give you the best and most trustworthy recommendations available when it comes to dating sites and apps that might just be right up your ally.