Top 8 Best Military Dating Websites in 2021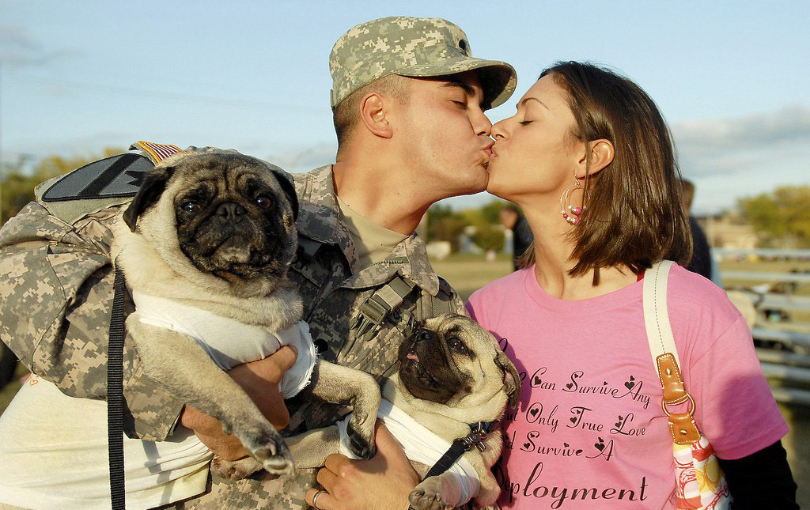 Do you want to try something different in your life? Who doesn't? Trying new things is the key to keeping your dating life fresh and fun. Maybe you have a keen interest or even a fetish for military personnel but aren't sure how to best approach soldiers?
You're in luck! With the evolution of the internet, the dating game has followed closely. These two worlds have entwined with each other to bring you a marvel of the 21st century – internet dating!
Internet dating has been a trend for quite a long time, and by now, it encompasses anything and everything you can imagine! Every nook, cranny, fetish or preference is most likely to have its own branch of dating websites, and dating military personnel is one of these preferences!
Here are the top 8 Military Dating websites that bring soldiers together with civilians!
1. MilitaryCupid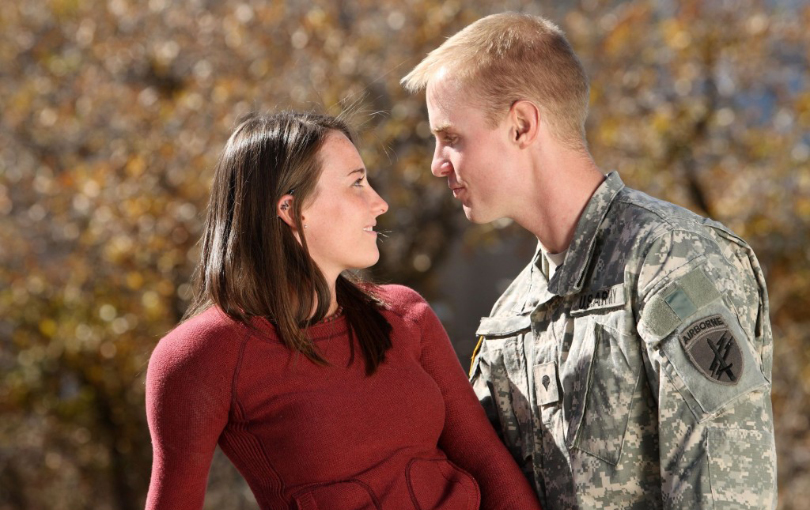 MilitaryCupid is a part of the cupid network and is an amazing online matchmaking tool made to fulfill all your possible internet dating needs. It has a big member base of over 600,000 different soldiers and civilians, so you're sure to find someone you are looking for.
It is mostly based in the US and boasts an overwhelmingly female population with over 70% of the website user base being women. Most of the men on the website are ex-soldiers and war veterans, so the website itself is more relationship than hookup orientated.
The website itself is well-designed, with a good-looking interface and a simple registration process. The whole process from start to finish won't take you more than a couple of minutes, and you don't really have to give out too much information about yourself if you don't want to.
Once you've registered, you are met with your own profile, which you can edit to your liking and make it as scarce or as vast as you wish, as the profile design tool on this website is very advanced and detailed.
The website offers an application that uses the same database and is a great way to take your dating needs on the go! It supports both IOS and Android, so you're sure to be satisfied with its service. The app is also well-designed, and it feels like a natural extension of the website.
The website is free to register to, but you will need to cough up some dough if you want to enjoy all of its great features, such as messaging, live chat and an advanced search algorithm. Don't worry – the rates are fair, starting at only a mere 10$ a month if you opt for a yearly subscription to the service.
2. UniformDating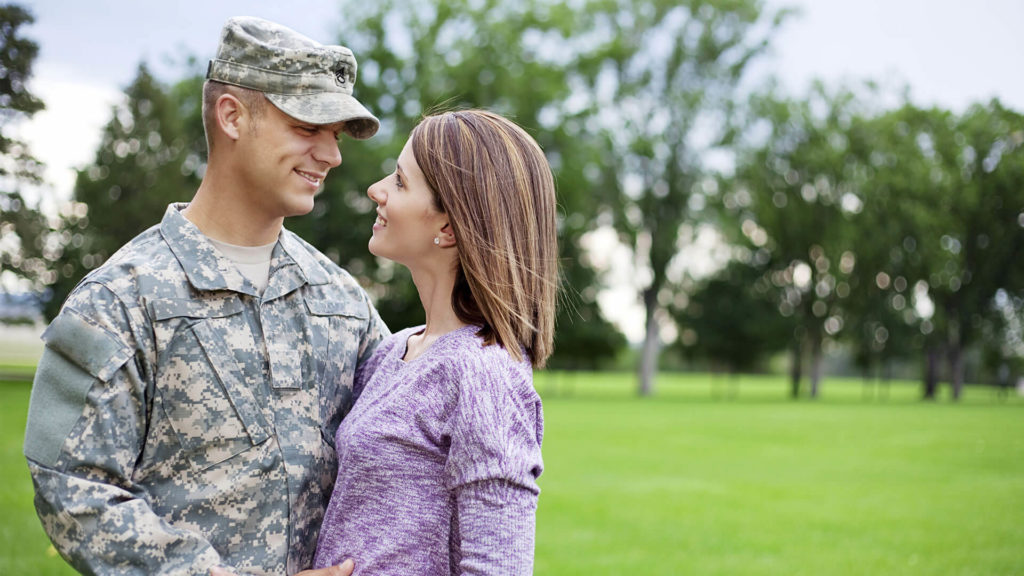 UniformDating is an online dating platform that is made for all men in uniforms to find their next civilian date and vice versa. It's not exclusive to military personnel, as police, community service, security, and everyone in a uniform is welcome to partake in this amazing dating tool.
It's primarily based in the United States of America and has over 500,000 different and unique users. What sets UniformDating apart from other websites that cater to such a niche audience is the fact that this certain website has an extremely active and lively community with over 100,000 weekly active members.
The website is also growing at a fast rate, so be sure not to miss out on the influx of new users to the website! The signup process is simple and only takes a couple of minutes from start to finish. It takes more of a social-media dating platform than a pure dating app and is more catered to building relationships as opposed to hookups.
It does have a very active customer support service and moderator team who remove fake profiles on the daily. Alongside this vetting, you have to be approved before you join, greatly cutting down on ghosters and scammers.
Like most good things in life, UniformDating does not come free, but it does come cheap! Rates start at only 15$ a month if you opt for a 6-month long subscription to the website. What a steal!
3. MilitaryFriends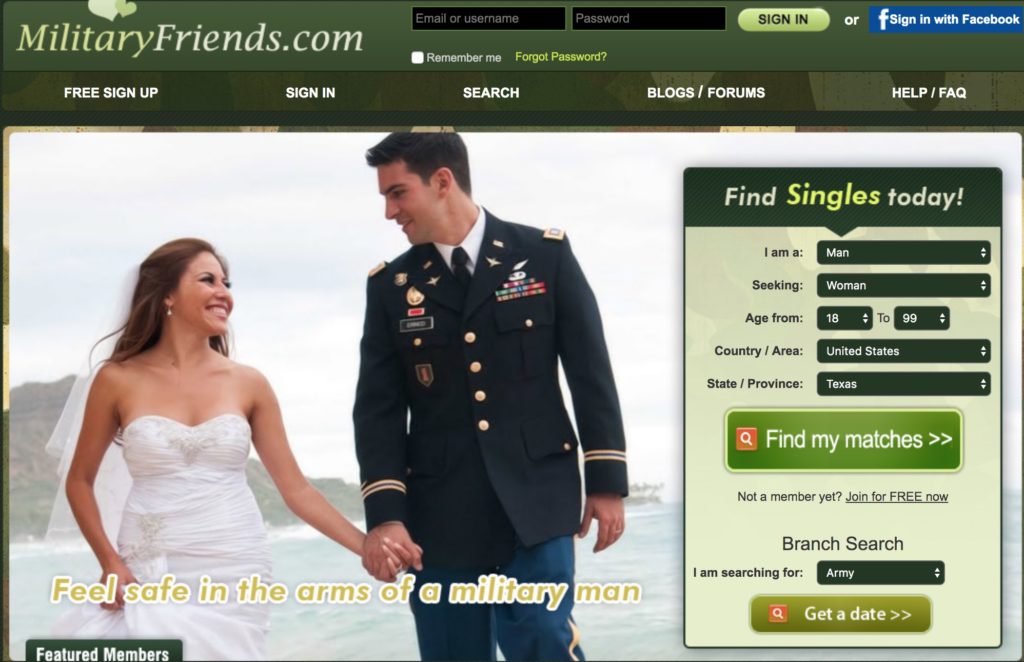 MilitaryFriends is an online dating platform designed with military personnel in mind. It's a safe haven from discrimination and a great place for people to mingle. It is owned by the Friends network of dating websites, so it is secure, tried, and tested.
It has a very simple registration and profile creation process, with its personal profile being more akin to a blog than a dating website profile. You are encouraged to fill out your profile with as much information as you can to make your chances of finding a potential match that much better.
It has a small but tightly knit community numbering at a little over 100,000 unique users. It's very community-driven, and you're sure to find a potential match for either a friend or a date on this website.
There are chatrooms on the website, so breaking the ice with other users has never been easier. It also boasts a larger female population, so if you're a guy you are in luck!
4. ArmyDatingService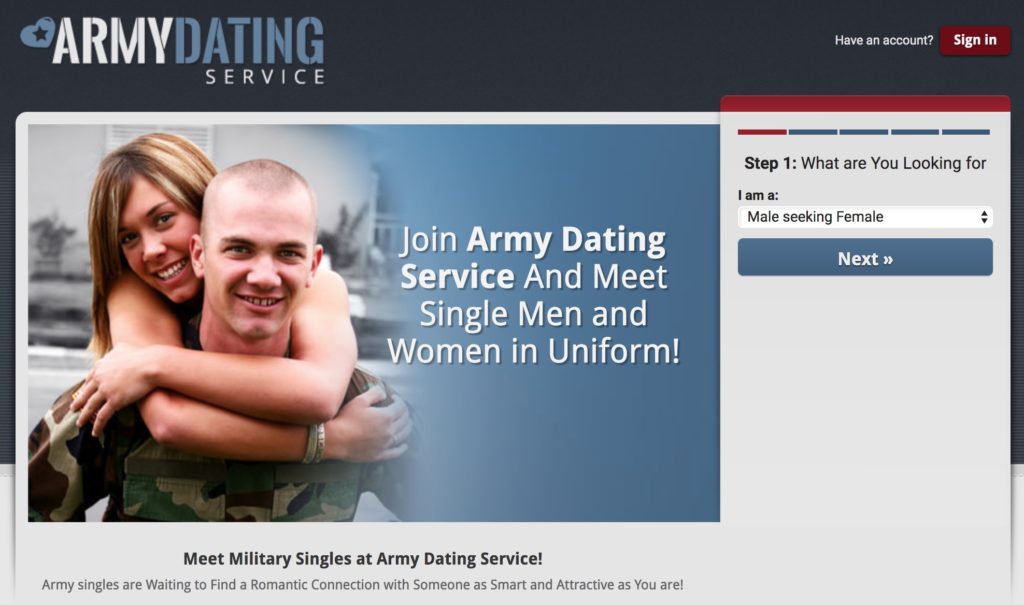 ArmyDatingService is a privately-owned company made exclusively for bringing military personnel together with their civilian counterparts. It has a fairly sized population of over 20,000 unique members and is primarily used by active military personnel seeking either long-distance engagements or hookups when they're on leave.
It's very simple in its design and its idea and is very straightforward with what it is. One of its best features is that it's mostly free to use, with a free membership not inhibiting you from crucial aspects, such as messaging and establishing contact with more than a select few individuals.
It has a well-made search and filtering function that helps you find exactly what you might be looking for. It's mostly free to use, but you can opt to pay for additional features such as unlimited messaging and no advertisements on the websites.
The rates are on the cheaper side, with the lowest ones only setting you back about 10$ a month if you opt for a yearlong membership.
5. SoldierMatch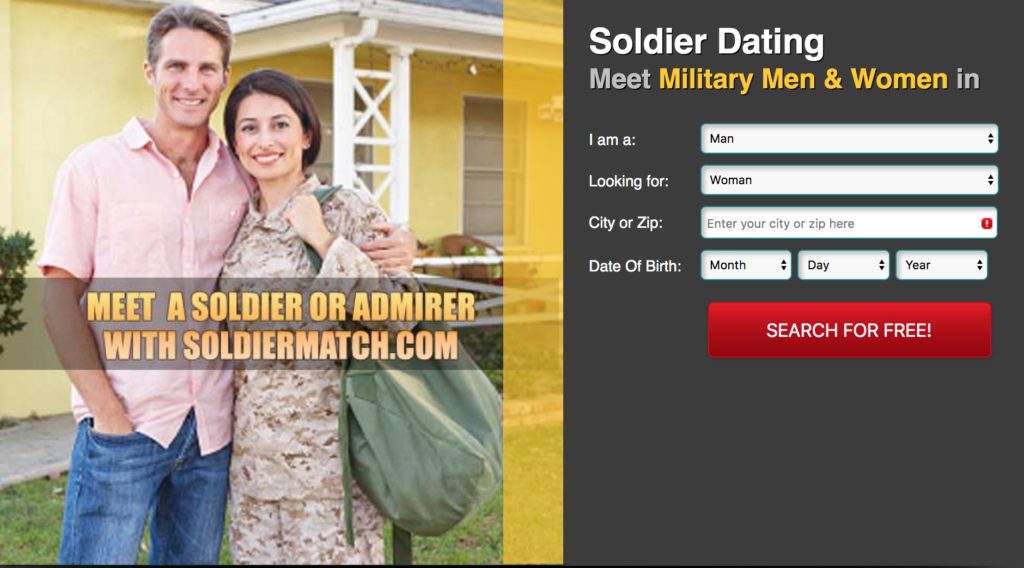 SoldierMatch is a website that is made for soldiers and their admirers. The catch? It's completely free of charge to use! It doesn't inhibit any features if you opt to use the website for free! It's always a refreshing thing to find such a website, but it's not always good.
Most of the time, free websites have a huge user base and are generally prone to fake profiles and scammers. SoldierMatch, on the other hand, takes care of this through their very active customer support team.
It has a vast member base of over 100,000 different members and is very community-driven. It has a lot of basic and interesting features that most other websites have and use. All in all, it's a simple and solid matchmaking tool that is sure to assist you on your way to finding your perfect military date.
The premium membership is not required, but if you opt for it, the rates are very reasonable, starting at only 12$ a month.
6. MilitarySpotPersonals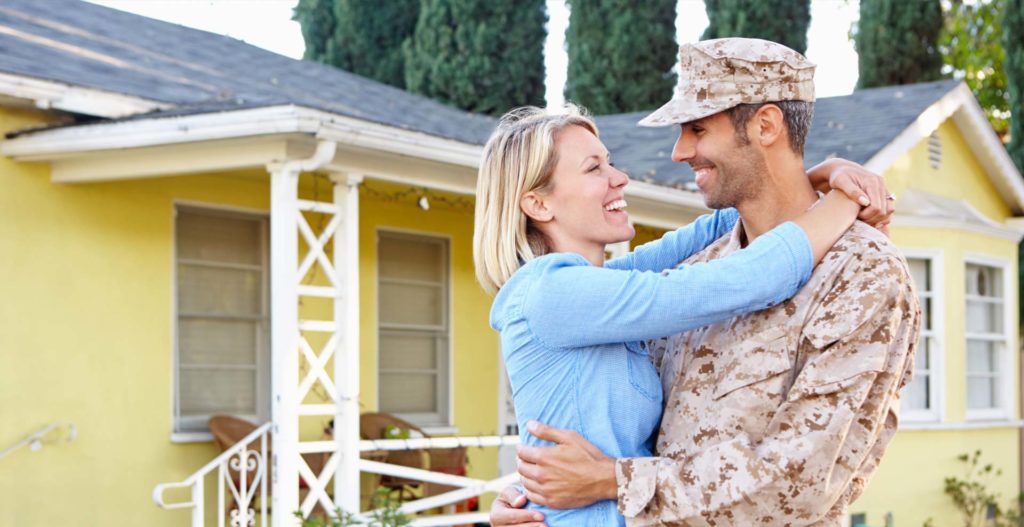 MilitraySpotPersonals is a career-orientated dating website that caters to soldiers and those who seek a man or woman who has served in the military.
There are a lot of benefits when it comes to dating military personnel. First of all, most of them are very highly disciplined, and second of all, if you seek a long-distance relationship, soldiers who are currently serving can be a great option.
This website boasts a fair population of about 200,000 different users and offers you something most other career-orientated websites can't. Video chat options! After finishing the simple registration and confirming your account via an email address, you're met with a dashing interface and a chat option.
The chat option is empty, though – to get the full benefits of it, you must use the website's great recommendation and filtration system. After filling out exactly what you are looking for, you can get to mingling with your potential match.
Always remember to be respectful, as the website has a zero discrimination policy, and if you are reported to the moderator team and found guilty of being respectful, you might end up with a permanent ban.
This website also has a feature that's popular among other dating websites – gifting user's different things. You can gift them something from their preset Amazon wishlist on their profile or a virtual sticker. It's a great way to break the ice when talking to someone for the first time and makes it easier to grab someone's attention.
It is very active in its member base, and it is very aware of this fact. With such a great website, the cost comes as reasonable exchange – it's only 11$ a month if you opt for a six-month-long subscription.
7. USMilitarySingles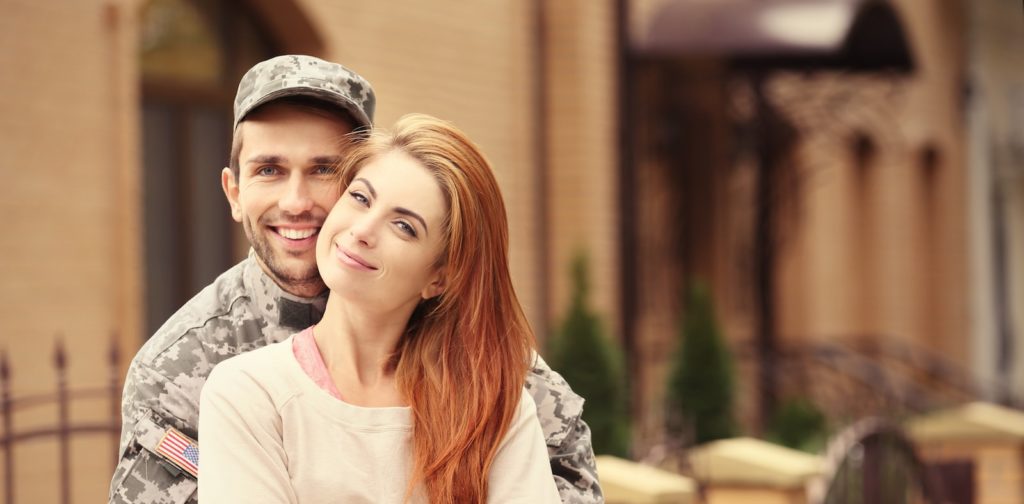 UsMilitarySingles is a website that offers you the chance to meet your perfect partner based on their occupation.
It is not only for basic military men – it's more advanced than that. You can set your preferences to Coast Guard, Marines, Air Force, The Army or Navy, allowing you to add even more details to your dating needs and wants.
It's not only a dating website, as it offers you the chance to find numerous other encounters and establish long-lasting friendships with people who work for the US Military.
It is based in the United States and is one of the flagship websites to the niche audience of military dating. It boasts over 100,000 active members and has a very tight-knit community.
It also offers you filtering based on what you are looking for, with options ranging from finding friends to hookups and even relationships. It is insanely simple to use and is very modern in its design, which is a rare feature to see in a website that has been providing this much-needed service for close to two decades.
Dating servicemen is completely free, but joining this website is not. You will have to prepare some cash to get into this exclusive club, but the prices are far from exclusive. While the registration process is free, features such as messaging are not.
The prices start from 15$ a month for the premium plan, which offers you all of the features this great website has to offer.
8. MilitaryFriendsDate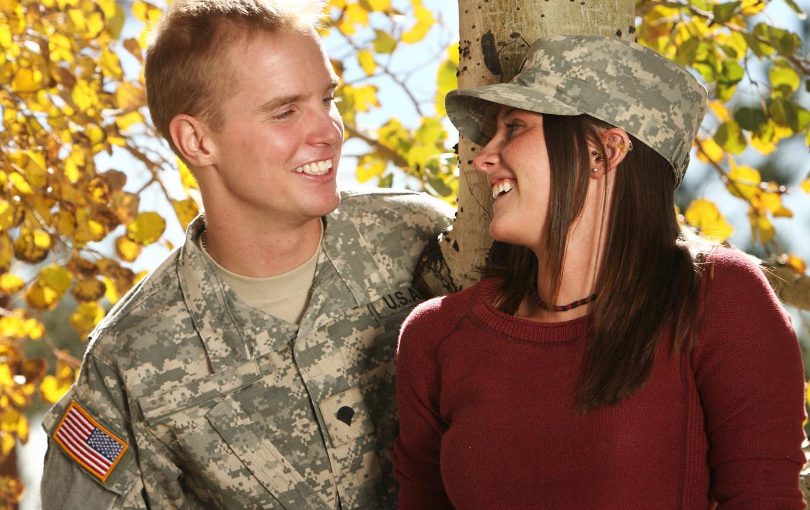 Last but not least on our comprehensive list is MilitaryFriendsDate. It is one of the biggest websites in this niche, boasting over 200,000 unique users.
It has a very advanced filtering system that assures you premium treatment for a completely free of charge service. It's the first website on the list to operate internationally, so if you're outside the US, this might be a good choice for you.
At any given time, it has over 5,000 members who are active online. It's open to any gender and sexual preference, so you're sure to find whatever you like on here. Signing up is very simple, and the website has a slick design.
There is something for everyone these days. The internet has changed the way we view dating. Long gone are the days of boring endless conversation and getting set up by your friends. You're free to find your potential new lover on the go through the magic of the internet.
Fill your profile out with useful information, and you're well set on your way to getting the full benefits of online dating. Always remember to be respectful when looking for a date on the internet and treat others like you want to be treated.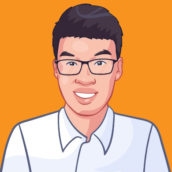 TDC
TheDatingcatalog is all about helping people who want to find a date, love, a relationship, or just a simple hook up, by pointing them in the right direction. With so many sites and apps at your disposal, meeting the right people for your exact needs will be a walk in the park. It will give you the best and most trustworthy recommendations available when it comes to dating sites and apps that might just be right up your ally.