Top 10 Best Lesbian Dating Sites & Apps in 2021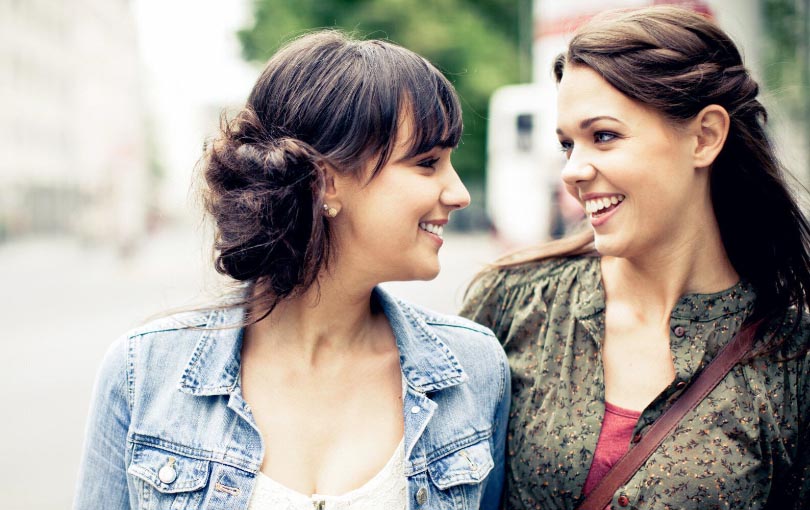 While it's widely believed that online dating is reserved for straight people, that's not true at all. There are most excellent dating apps and sites for queer people of all kinds that offer you a chance to become a member of whole communities filled with like-minded people.
Nowadays, queer people can find dozens of dating apps and sites that offer safe space, acceptance, and inclusivity for all people with a wide range and variety of sexual orientations and genders. These lesbian dating apps cater to everyone's preferences, wants, diverse needs, and desires.
With all that in mind, we will present the top ten lesbian dating apps and sites with top-notch, queer-friendly features – trustworthy dating apps and sites that give true results without any prejudices or stigma.
On the other hand, we're fully aware of how frustrating it can be to deal with so many apps and sites that allegedly offer inclusivity in terms of sexual orientations only to turn out to be the other way around.
The Issues With The Existing Lesbian Dating Sites and Apps
While there are tons of lesbian dating sites and apps on the net, a lot of them face common issues.
These include men pretending to be women, sites that are made for sex only, discrepancies between apps and sites that offer some features for queer women and apps that are specifically for lesbians, dating apps and sites that are opened to men as well, and so on.
Because of these issues, many queer women get a feeling that they are somehow excluded from the entire online dating scene, but we're here to make things right.
These apps and sites were meant to help you expand your dating pool by giving you some extra options and features, all according to your preferences.
Dating Apps And Sites For All Kinds Of Preferences
Let's get the obvious thing out of the way – dating sites and apps are in, and everyone is using them. Chances are that most people you know have used a dating app or a website at least once. Some met their long-term partners – others enjoy casual sex and hookups.
Whatever rocks your boat is fine because there's an app or a dating site for all kinds of queer women and sexual orientations. Regardless of what you fancy in bed or how you identify, there's always one of two dating apps and sites that will provide what you're looking for.
These apps were made to provide each lesbian with what she's looking for. No men pretending to be queer women – just the real deal. These are queer-only dating apps and sites that cater to your diverse needs in the best way possible. Let's delve deeper into why these ten apps and sites are your absolute must-have.
1. Pink Cupid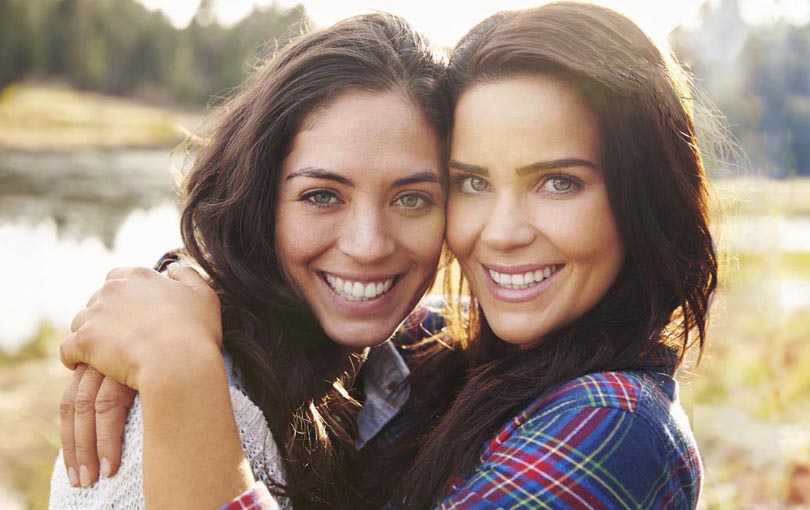 If you're looking for a lesbian dating site that offers premium service, look no further. Pink Cupid is made specifically for lesbians, and it's possible to join for free. It's a trusted place, and most of its members consider it to be a leading lesbian dating site.
It allows you to choose from thousands of lesbian singles, with the main goal aimed at finding a perfect match. It's also a huge online lesbian community. This is a trusted and safe, lesbian-friendly online environment where queer women can connect and so much more.
It's also a nice dating site where you can find something more than just a hookup. You can fall in love, find friends and people to hang out – the options are literally endless. It's a lesbian dating site fully dedicated to connecting single lesbians from all over the world.
Put simply, Pink Cupid is a niche dating site aimed at lesbians and catering to their dating needs.
2. Lesbian Personals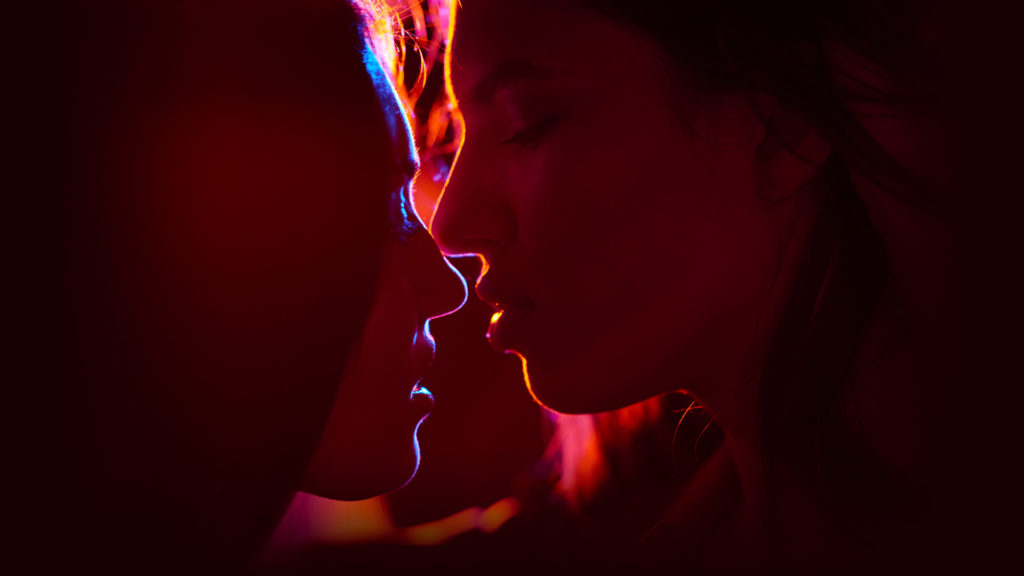 If you're into searching for lesbian women near your location to find lust, love, or something more, Lesbian Personals will provide. This lesbian dating site is everything but average. As one of the leading lesbian dating sites on the net, it gathers millions of members from all over the world who are all looking for friendship, love, and more.
You get access to live chat with tons of single lesbians, as well as the option to exchange videos and photos with like-minded people. For a bit more of a personal approach, there's a two-way webcam feature to get up-close. Join free of charge and meet the hottest lesbian singles with ease.
Lesbian Personals is a very unique lesbian dating site, as it gives you a lot of great options that make it easier to find what you're looking for. It's a great, positive, international lesbian community that will make you feel welcomed, accepted, and loved.
3. Pink Sofa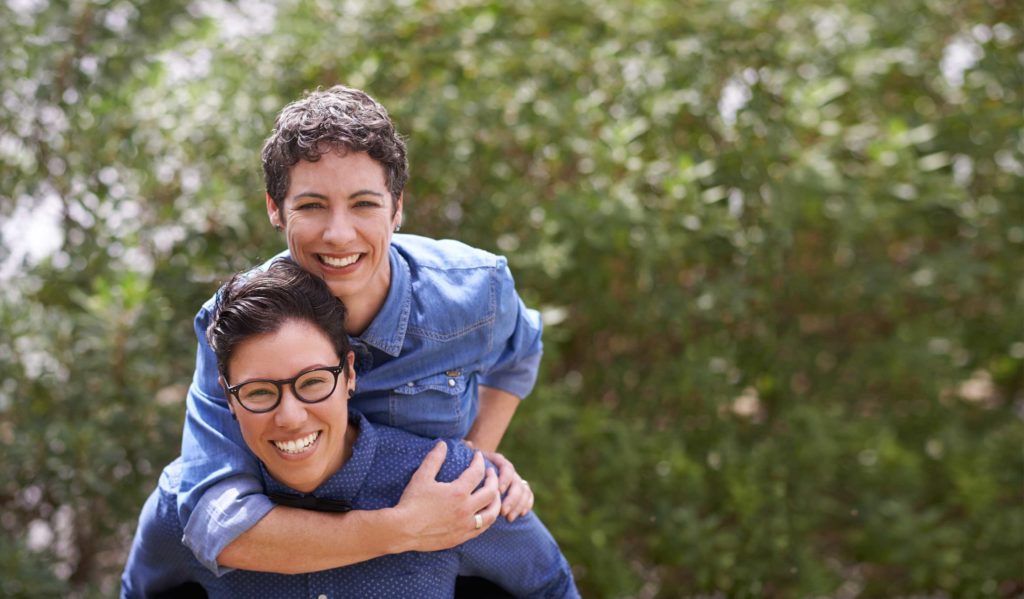 Since we're fully aware of how hard and tough it can be to find real quality lesbian connections, here is a lesbian dating site that will make it easy for you to find other women who feel the same as you. This goes especially for queer women who are 30 and over.
Pink Sofa is a 100% women into women dating site that offers a huge diversity of queer women. Regardless of you being professional, agnostic, Christian, trans, bi, butch or femme, there's always someone for you on Pink Sofa. This dating site is literally tailored to be a place of value for a lesbian community, and it's:
Comfortable
Friendly
Private
Contemporary
Useful
Safe
Authentic
Uniting
Socially aware
Local
With so many useful features, we're absolutely sure that Pink Sofa will give you what you need, whether it's a date, love, friendship or something more.
4. Zoe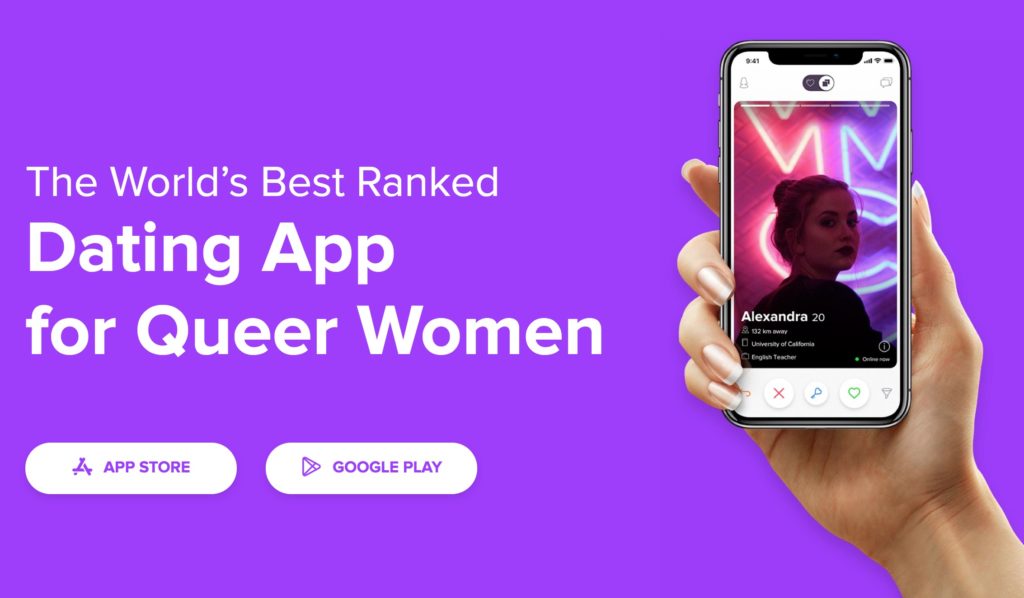 When it comes to a cutting-edge dating app for lesbians, Zoe should be on your list without a doubt. It's one of the best social networking and dating apps for queer, bisexual, and lesbian women from every part of the world. It's so much more than any other lesbian dating app you've ever used before.
It's quite an interactive social app that offers numerous possibilities, options, features, and opportunities for those who are looking for the love of their life, friends, relationships, and so on.
Start a chat with the hottest lesbian women near your location, establish a mutual connection, and just go with the flow. Zoe is a nifty dating app for all sorts of queer women that never fails to provide the desired result.
It offers direct matching with lesbians who liked you back, and you can also use this amazing app through your social media. If you're single and looking for lesbian women, Zoe is a great place to start.
5. Her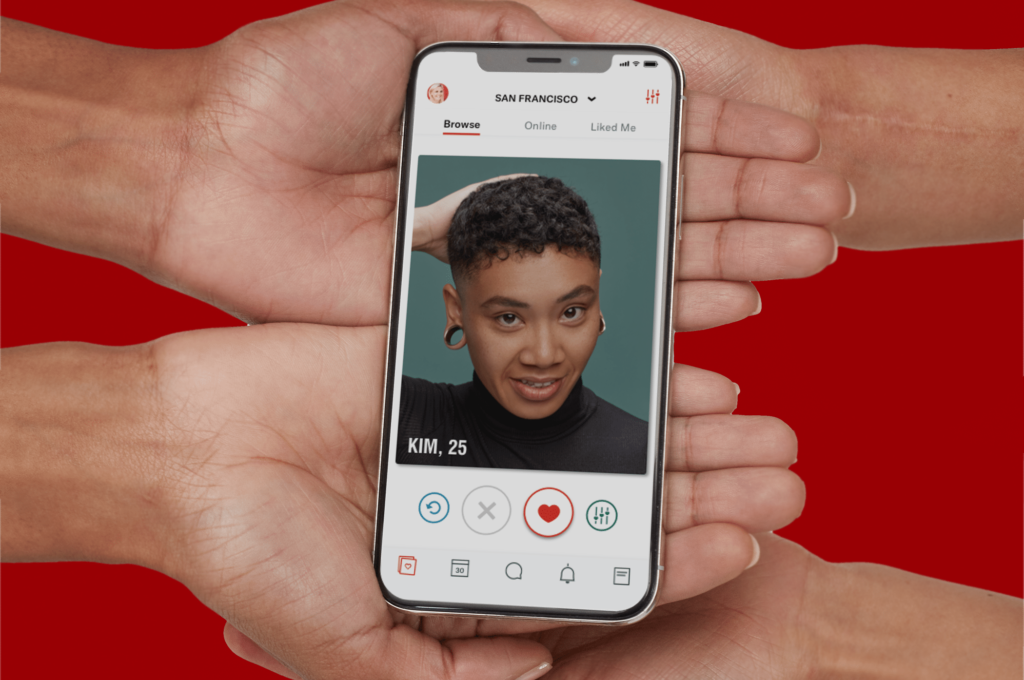 Now here's a real treat for all those lesbians who are simply tired of lousy dating apps and sites. Well, Her is exactly the opposite. This is an award-winning dating app that gives real results.
It's specifically designed for lesbian, bisexual, and queer women and has something that similar dating apps don't: it provides a useful combo of event and dating features so that you can find not only a match but events that gather like-minded people.
Once you've found your match, start a conversation, send photos, and interact. This is a fantastic app if you're into finding some hot girl-on-girl action. It's a fun way to get into lesbian dating, where safety comes first.
The safety is ensured while the app itself recommends HER-hosted events. It's an app that will encourage you to make the first move and feel confident about finding the right date.
6. Wonder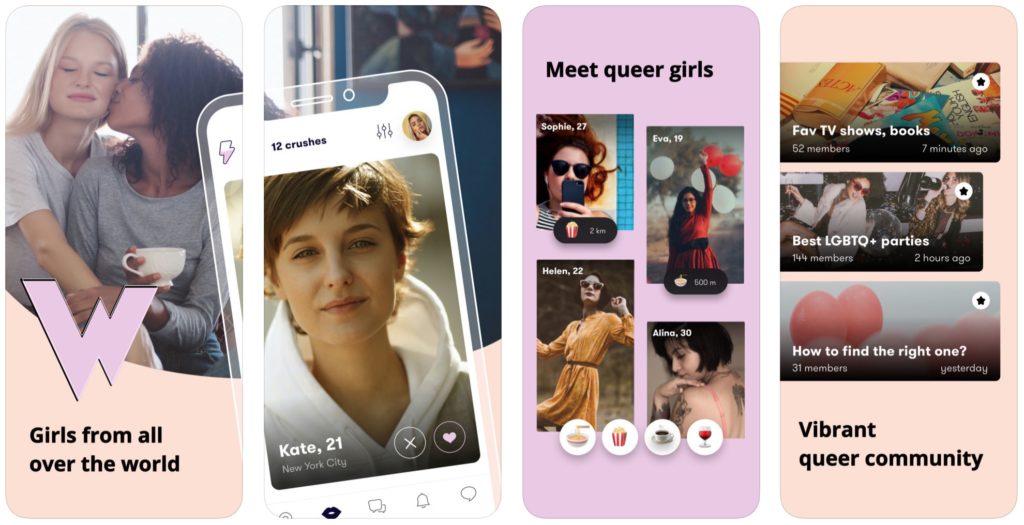 Wonder is a newer dating app that allows girls to meet girls in a totally anonymous and safe online environment. This is a great app for pansexual, curious, bisexual, and lesbian girls who feel a bit adventurous. Highly detailed profiles of members will provide enough information for you to make an informed decision before you get in touch with a girl you like.
Wonder also allows you to browse through girls who are looking for some company, and you can choose them by identity, orientation, and type. All in all, it's a comfortable and safe, 100% anonymous online environment that doesn't require access to your social accounts.
Join the community full of friendly LGBTQ members and find the girl of your dreams with a few taps of your phone. We've already mentioned that finding girls and women who share the same interests, and desires has never been easier, so download the Wonder dating app and have some fun – it's what you deserve.
7. Lesly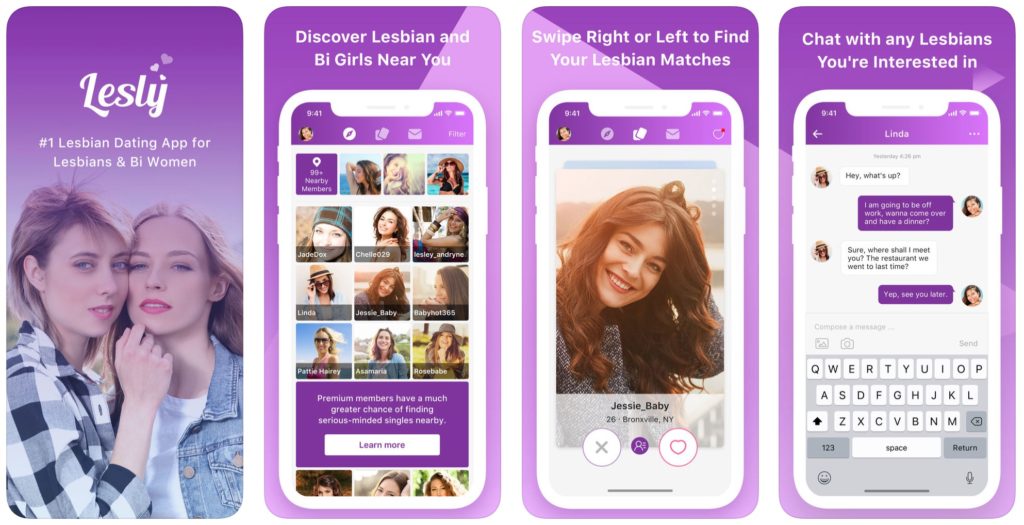 If you're strictly into hooking up and dating other LGBTQ singles, Lesly is a dating app for you. It's a huge community that was specifically made for lesbians and is pretty similar to Tinder. All profiles are based on photos, and you can find a match by swiping left or right.
What separates Lesly from other similar dating apps is that here you'll find only queer women, no men, trolls or fake profiles. The accent is on security, as well as creating a safe and trusted place where gay women can easily get in touch with each other, fall in love, find partners for literally anything that comes to their mind.
This isn't only for dating – it's possible to create a meaningful relationship and fall in love. There's a bit of something for everyone here, regardless of whether you're looking for hookups, meetups, blind dates or relationships.
8. Scissr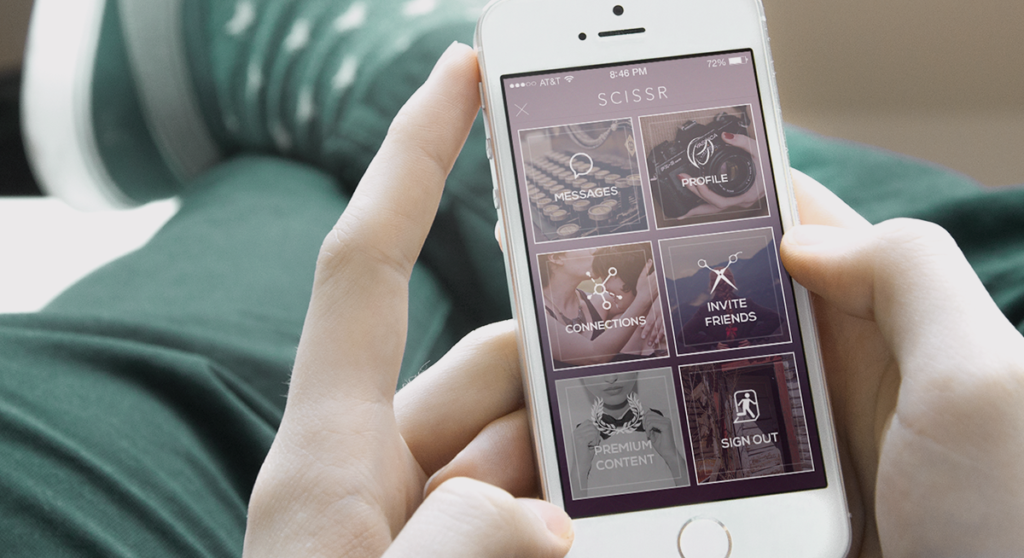 Scissr is unrightfully less popular dating app that acts as a cultural network app as well. It's a dating app for non-binary folks and queer women where like-minded people can make friends, chat, find a date and so much more.
Scissr offers you to get in touch, meet and have some fun with other queer women, but you can also start a chat and talk about dating, relationship needs, or cultural interests. It's a ladies-only dating app that was designed by queer women, which is a big plus in the eyes of most lesbians.
Every queer individual that is into networking, dating, conversation, friendship, relationships, or romance is more than welcomed here. It's a very safe way to meet other lesbian women in your area where safety and privacy are highly respected. Most importantly, you'll never have to think about fake profiles, trolls, or guys.
Just pure comfort and a lot of excellent features aimed at making your dreams come true.
9. Talko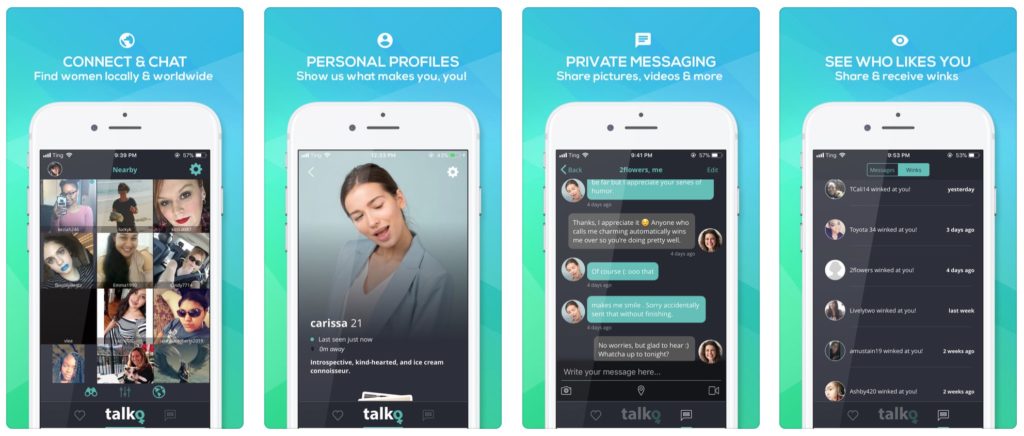 Talko allows you to connect your LGBTQ life with a social element by putting the entire world in your palm. It's a rather new transgender and lesbian dating app that allows you to engage in a chat with other women near your location, to create a meaningful connection.
It's a fantastic and good-looking dating app that is solely dedicated to transgender and lesbian community where you can find LGBTQ support groups, engage with organizations that support the LGBTQ way of life and culture, as well as community clubs and even sports teams.
Find girls you like, share photos, start private chats, meet with other lesbian women, and simply enjoy yourself for being what you are. Talko also offers access to various gay and queer-friendly events, as well as the option to tailor your profile the way you want to present yourself.
10. Girlfriends Meet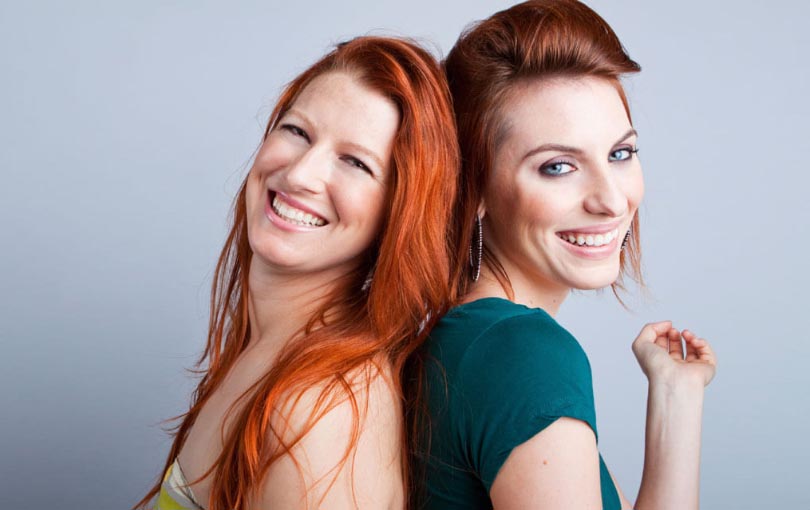 Here is our last recommendation when it comes to top-rated lesbian dating sites. Girlfriends Meet is actually an entire lesbian dating network that is exclusively dedicated to bi-curious, bisexual, and lesbian women.
It's also quite an engaging online community that allows you to connect with beautiful and hot lesbian girls from all over the world in a fun and secure way. Share your interests, chat and interact with girls who want the same thing as you.
What makes this network interesting is that it offers a fair dose of excitement and innovation when it comes to finding your match. Aside from just getting in touch with other girls, you can actually make a connection based on mutual interests, which makes your relationships more meaningful and fun. This lesbian dating network will take your fandom to a whole new level.
Now that you know what top ten lesbian dating apps and sites are, all that's left is to find new matches, meet up, and turn all your fantasies into reality in a safe and fun way.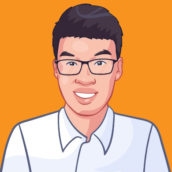 TDC
TheDatingcatalog is all about helping people who want to find a date, love, a relationship, or just a simple hook up, by pointing them in the right direction. With so many sites and apps at your disposal, meeting the right people for your exact needs will be a walk in the park. It will give you the best and most trustworthy recommendations available when it comes to dating sites and apps that might just be right up your ally.